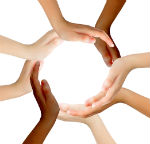 "Reclaiming Our Peaceful Community"
We, the Pensacola Community Arts and Recreation Association (PCARA) and the Pensacola Neighborhood Services invite the entire Pensacola and surrounding areas to their 21st Annual Big Community Cookout, "Reclaiming Our Peaceful Community," Saturday, October 11, at the Fricker Community Center, 900 North "F" Street from 1 p.m. until 4 p.m.
"There will be free food1" said Leroy Williams, Founder/President of PCARA. "Yes, free food and good entertainment by recording artists, groups and soloists. So please come out and help us replace violence and drug abuse in our community with God First, Unity, Love and Respect. It is time for all of us to reclaim our peaceful community. Please bring your entire family, friends, and a good appetite."
For more information call Leroy Williams at 293-5345.