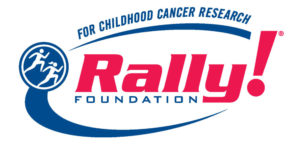 Press Release: The Pensacola Sports Association (PSA) announced on Aug. 5 that the annual Pensacola Marathon presented by Publix on Sunday, Nov. 8, will benefit nonprofits including the Rally Foundation for Childhood Cancer Research (Rally).
In 2013, Pensacolian Cindi Bonner learned that her neighbor's daughter Carolyn, now age 6, had been diagnosed with Ewings Sarcoma. It was then that Cindi knew she wanted to honor Carolyn, and so she became an advocate for all children fighting cancer. Recently, Bonner started Team #Morethan4Pensacola, a team that is now recruiting all levels of participants to begin training for the Pensacola Marathon 5k, half marathon and full marathon. The team will run or walk in honor of children battling cancer, raising awareness and much-needed funds for childhood cancer research along the way.
"The stats are not pretty. Forty-six children are diagnosed every school day with cancer. Seven children lose their battle with cancer each and every day, making childhood cancer the #1 disease killer of children in America," said Dean Crowe, founder and CEO of Rally. "Yet less than 4% of our nation's cancer budget goes to childhood cancer research. We are grateful for grassroots supporters like Cindi, who make such a huge difference. Team #Morethan4Pensacola will raise awareness and desperately needed funds for life-saving research and help make up for the lack of funding childhood cancer receives from the government."
"Our children deserve more than 4% of the NCI (National Cancer Institute) budget," said Bonner. "Team #Morethan4Pensacola is committed to making a difference for the children and families who are faced with this horrible disease. As the Lead Rally Coach for Team #Morethan4Pensacola, I will also oversee that each and every goal will be reached that is set by our individual team members, and together we can make a difference in the fight against childhood cancer."
To register to run the 5K, Half Marathon or full Pensacola Marathon on Nov. 8 and join Team #Morethan4Pensacola in supporting the Rally Foundation for Childhood Cancer Research, visit: RallyFoundation.org/Run. To make a donation or find out more ways to support the Team #Morethan4Pensacola runners, visit Cindi Bonner's fundraising page at RallyFoundation.org/Morethan4Pensacola.
About the Rally Foundation for Childhood Cancer Research:
In 2005 a 12-year-old boy named William was fighting a brain tumor for the second time in two years. A simple and impassioned request from one mom to another asked, "How can I help?" William's mom replied: "Raise money for childhood cancer research, and fund the best research wherever it may be." Rally's mission was born that day. Since its inception in 2005, Rally has awarded more than $7 million to 120 childhood cancer research projects nationwide. Breakthroughs that save lives are happening at Rally-funded labs across the country. Rally operates at 94% efficiency, making it one of the most efficient non-profit organizations in the world. For more information visit RallyFoundation.org and follow Rally on Facebook and Twitter (@RallyFoundation).