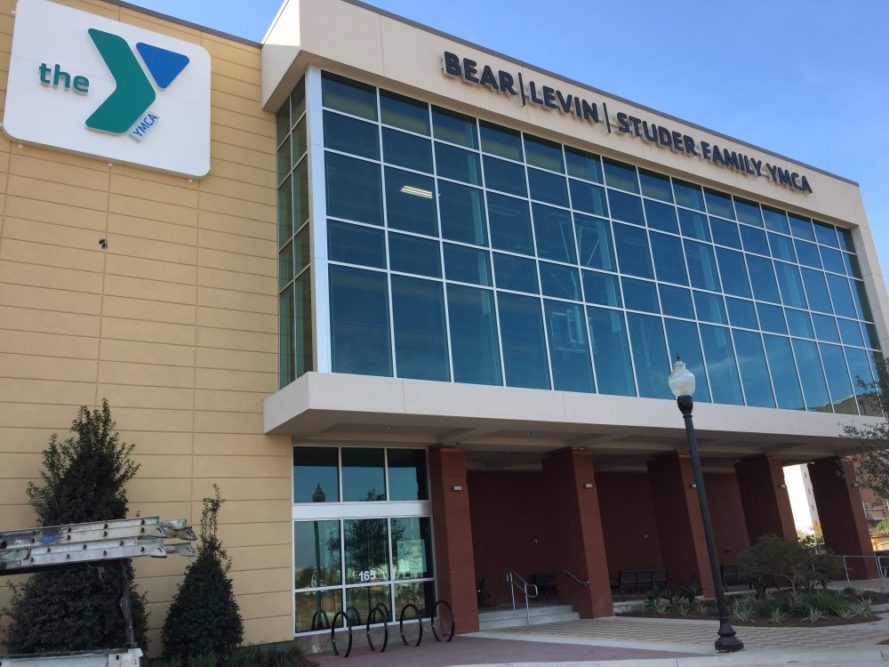 Bear Levin Studer Family YMCA has new facility hours beginning Sunday, Feb. 5: Monday-Friday 5 am – 9 pm; Saturday 7 am – 5 pm; Sunday noon – 5 pm
The downtown Y has added 3,000 new members. On a typical weekday, the facility as 1,300-1,400 members checking-in, plus guests, prospective members, program participants and Andrews patients, that raise the daily traffic to more than 1,500 bodies in the branch each day.
The Y staff set out these TOP 10 reminders:
Always check in when you visit the Y, either by scanning your card or punching in on the key pad.
A guest must be 18 to sign himself in. If your teenager is bringing a friend, or if you are bringing a minor child as a guest, we need the parent's signature on a youth permission form. Speaking of guests – yes, you may bring the same guest more than once, but the guest policy isn't meant to be a 2-for-1. If the same guest checks in several times in a short period, we will ask her to join.
All classes are open and included with membership. But to join a Spinning or Cycle Circuit class, stop by or call the Welcome Center the day of or day before class to reserve your bike.
The pool is a popular place, so we ask all lap swimmers to share lanes – lifeguards will help facilitate circle swimming as needed – and observe a 30-minute time limit when others are waiting.
We expect proper attire as part of our family atmosphere – covered midriffs, appropriate swimsuits, no offensive words or symbols.
Let others work in between your sets, rather than sitting on strength equipment while resting. And when you're done with a piece of equipment, clean up for the next member.
KidZone is a nut-free zone. For the safety of those with allergies, we appreciate your cooperation.
To help keep the steam room and sauna clean, lifeguards will hose and squeegee these areas four times a day during open hours. Please cooperate if a guard asks you to step outside for the few brief minutes it takes for this task. As part of our cleaning protocol, we ask you not to wear street shoes/workout shoes in these spaces.
Remember our mobile app is live – search "YMCA of Northwest Florida" to keep up with the latest on all hours, schedules, classes and programs at all of our branches.
Yes, we know that parking is tough right now. (Remember, staff have to park too.) Please be sure not to park in a private lot that is so marked. If you're outside of the white lines on Tarragona or Government, you do risk a ticket. Please don't use our 10-minute parking spots for more than 10 minutes, and don't block the POD storage at the rear of the building. We appreciate your patience and ask you to plan a few extra minutes to park. The garage will be open soon.