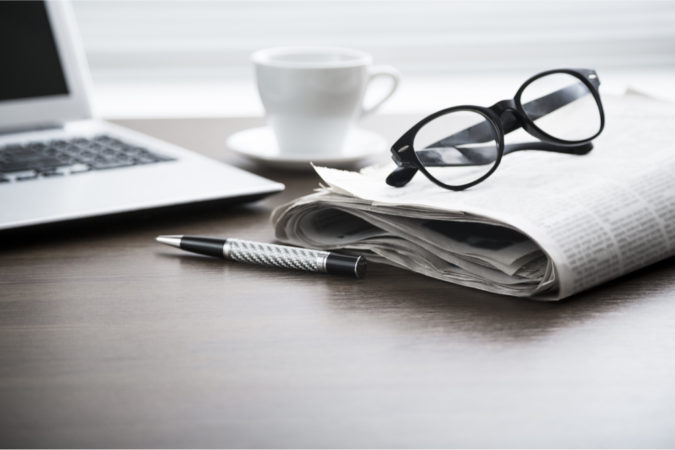 The Florida Department of Health has been slow to update its dashboard. The county surveillance report shows Escambia County now has 616 positive cases, up 12, and 16 deaths – one more death in the last 24 hours. The hospitalization also moved up from 48 to 49.
---
Community Health Northwest Florida
The U.S. Department of Health and Human Services, through the Health Resources and Services Administration (HRSA), awarded $28,619,933 to 47 health centers in Florida, to expand COVID-19 testing. Community Health Northwest Florida received $915,709 to fund its expanded testing in Escambia and Santa Rosa counties. The health center was the first to offer testing without requiring prescreening or a doctor's appointment.
---
Latest Update on Santa Rosa Wildfire
Florida Agriculture Commissioner Nikki Fried held a presser at 12:30 p.m. today. She reported that 17 structures – mostly homes – have been lost in the fire.
Midday Five Mile Swamp Fire update:
Florida Forest Service wildland firefighters in coordination with Santa Rosa County Public Safety and area fire departments from Santa Rosa, Escambia and Okaloosa counties have been working to contain the Five Mile Swamp Fire in Santa Rosa County's Garcon Point area.
– The fire is estimated to be 40% contained.
– The fire is estimated to cover 2,000 acres.
– Santa Rosa County in conjunction with the Florida Forest
– Service are still assessing the number of damaged structures and that information will be released as it is confirmed.
Evacuations
– Level 1 – Everything south of Mary Kitchens Road on Avalon and Garcon Point Road, and on the west side of Avalon is at a Level 1 evacuation, meaning residents can return to their homes but need to stay aware. Level 1 also extends up to Da Lisa Road.
– Level 2 – Indian Bayou to Mary Kitchens Road and the houses along Mary Kitchens Road are a Level 2 evacuation and may return to home but must be prepared to leave at a moment's notice.
Citizen Information Center
The Santa Rosa County Citizen Information Center is open. Those who have evacuated or who have questions may call 850-983-INFO (4636).
Information on residences in the affected areas
– There are 1110 residential structures, including mobile and modular homes, single family residential homes, and guest houses, in the affected area Garcon Point south of I-10.
– Of those, 649 residences in the original evacuation area (east of Avalon, south of I-10).
– Of those, 366 residences in the area of most concern (east of Avalon, south of 10, and north of Mary Kitchens).
Preliminary reports are that 17 structures have been affected.
– The Ski Watch subdivision north of I-10 and Garcon Point Road, with approximately 30 homes, is also an area of concern and those numbers are not included in the total.
Housing for livestock
Evacuated residents who need a place to house livestock may utilize the June Ates Arena/Agri-plex, 8604 Bobby Brown Rd. in Milton. Call Kyle Holley (850) 390-9808 for instructions.
Temporary sheltering at Milton Community Center
A shelter at the community center, 5629 Byrom St. in Milton, is available for temporary sheltering. The county's emergency management and tourist development office is coordinating with local lodging for sheltering that complies with social distancing recommendations.
Florida Forest Service update
Today's weather is somewhat improved from yesterday's weather in that the winds will be light and variable from the north at three to seven m.p.h. However, relative humidity will continue to be extremely low at approximately 20%.
Florida Forest Service crews from throughout the state have been called in to assist with the firefighting efforts. They will focus on improving established containment lines around the fire's perimeter today in areas both north and south of Interstate 10. They will also conduct structure protection assessments to establish containment lines around homes and neighborhoods that could potentially be threatened by the fire.
In light of these conditions, officials with the Blackwater Forestry Center are continuing to withhold burn authorizations in Escambia, Santa Rosa and Okaloosa counties.
Florida Forest Service Wildfire Dashboard – https://fdacs.maps.arcgis.com/apps/opsdashboard/index.html…
Gulf Power outage map
Gulf Power is working as quickly as possible to restore power. Some power poles have been burned and will take longer to replace. Check the Gulf Power Outage Map for updates. https://map.gulfpower.com/
Agencies responding to Five Mile Swamp Fire:
Avalon Fire
Bagdad Fire
East Milton Fire
Harold Fire
Munson Fire
Pace Fire
Skyline Fire
Whiting Field
Gulf Breeze Fire
Midway Fire
Holley-Navarre Fire
Navarre Beach Fire
Okaloosa Wildland Taskforce
Escambia County Fire
Emergency Management
Florida Forest Service
Lifeguard Ambulance