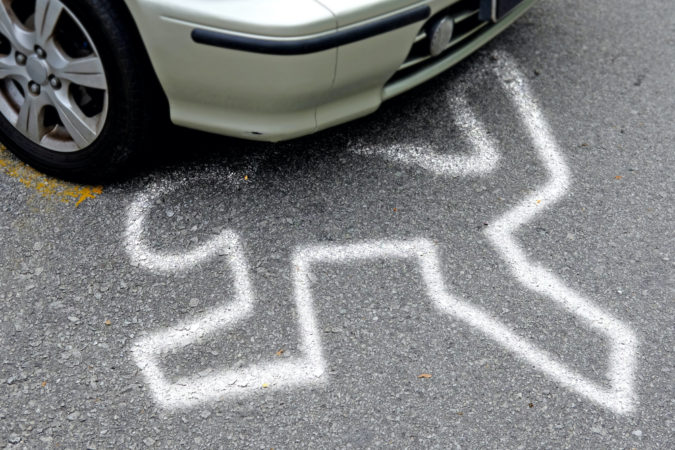 On Monday night in Bloomington, Ind., a driver of a red Toyota accelerated into a crowd of dispersing Black Lives Matter demonstrators, injuring two of them.
Read NYT – Drivers Are Hitting Protesters as Memes of Car Attacks Spread.
According to the NYT, the demonstration involved several hundred people marching through the town that's home to the Indiana University. The marchers  demanded the arrest of a small group of men who had threatened a Black civil rights activist.
Video of the attack shows a woman clinging to the car's hood and a man clutching the driver's door handle as the vehicle zoomed forward.
---
I reported on an incident on Saturday in which a protestor was killed.
In early June, a driver hit one demonstrator's bicycle with a truck in Richmond, Va., prosecutors said. The driver, who was charged with assault, told the police he was a high-ranking Ku Klux Klan official, court documents said.
In Seattle, a deputy has been placed on administrative leave after posting a picture of a vehicle hitting someone under the phrase "All Lives Splatter."
---
In Pensacola, PPD arrested protestor , not the driver.  Posts on arrest and attorney's response.