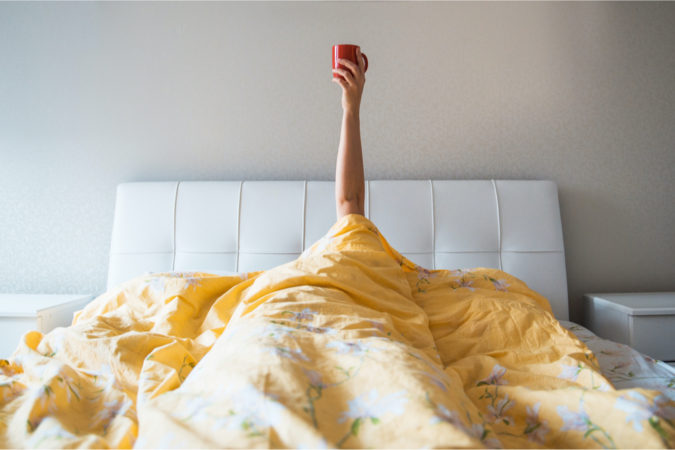 Residents from Navarre to Gulf Breeze awoke to the smell of smoke from the wildfire in the Garcon Point area on the north side of Escambia Bay.
Florida Forest Service Press Release
The Florida Forest Service is currently battling a 2,000-acre wildfire in Santa Rosa County, and is asking motorists and residents to remain clear of the area. Video from the wildfire can be found here.
"This is an extremely dangerous and fast-moving wildfire situation that is evolving rapidly, so everyone in the affected area should follow directions from state and local officials," said Florida Agriculture Commissioner Nikki Fried, whose Florida Department of Agriculture and Consumer Services includes the Florida Forest Service. "All residents and travelers should heed evacuation requests and closely monitor the media for updates on the wildfire and reopening of I-10 and local roads. We thank our brave local and wildland firefighters for working swiftly to control this wildfire."
Five Mile Swamp Fire: A wildfire broke out on the afternoon of Monday, May 4, and has grown ten times in size from this morning's estimates, aided by high winds and extremely low humidity. The Florida Forest Service has deployed 18 tractor plow units and multiple fixed wing aircraft and helicopter units to battle the blaze. Multiple local fire departments have also responded to the fire. A map of the fire-impacted area may be viewed here.
Containment: As of 9 p.m., the fire was estimated at 2,000 acres and 20 percent contained. Winds upwards of 20 mph have driven embers across Interstate 10. Numerous structures have been lost to the fire.
Evacuations: Residents south of Interstate 10 and east of Avalon Boulevard have been recommended to evacuate. The evacuation will continue until noon Thursday, May 7, and will be further evaluated at that time. Santa Rosa County has established emergency shelters. Residents seeking shelter should contact Santa Rosa County at 850-983-INFO.
Road Closures: At the current time, I-10 remains closed between Exit 22 at Avalon Boulevard and Exit 31 at Highway 37, per the Florida Highway Patrol.
---
Escambia County Wildfire
Escambia Fire Rescue reported on its Facebook page yesterday a large wildland fire near the 5800 block of Hurst Hammock Road, which temporarily closed Hurst Hammock Road near Beulah Road. No evacuations were ordered at this time.
UPDATE at 8:30 p.m.: "The fire size was 300 acres and is currently 20% contained. ECFR units were dismissed around 6:30 p.m. because the Florida Fire Service felt it was manageable and no longer needed assistance. The fire is not under control until it is 100% contained. You will continue to see smoke from the area. Please refrain from burning yard debris. Hurst Hammock Road is reopened; however, please avoid the area if you are not a resident. Please drive with caution because forestry crews may still be in the area."
---
AP Exclusive: Admin shelves CDC guide to reopening country
AP reports this morning that 17-page report by a Centers for Disease Control and Prevention team–"Guidance for Implementing the Opening Up America Again Framework"–was shelved by the White House. The report provide detailed guidelines for reopening mass transit, day care centers, restaurants, churches and other institutions, according to the AP article.
Some of the guidelines for restaurants included installing sneeze guards at cash registers and to avoid having buffets, salad bars and drink stations.
Read article.
The Greater Pensacola Chamber and the ESF-18 partners are releasing a guide for local businesses today.
---
State COVID-19 Update
Governor DeSantis yesterday announced that the Florida Division of Emergency Management has launched the state's first mobile testing lab which began testing at long-term care facilities in Miami-Dade County. As Inweekly reported, the lab has rapid testing capabilities, producing results in just 45 minutes and can conduct up to 3,500 tests per week.  A website has been created to follow the progress of the mobile lab — here.
To date, the Florida Department of Health has reported more than 1,000 contact tracers who are assisting with COVID-19 efforts across the state.
---
BY THE NUMBERS: CORONAVIRUS — WEDNESDAY EVENING EDITION
By NSF Staff
TALLAHASSEE — State agencies updated a variety of numbers Wednesday about the coronavirus in Florida. Here are some takeaways:
— 38,002: Total number of cases.
— 1,539: Deaths of Florida residents.
— 37.5: Percentage of deaths involving residents or staff members of long-term care facilities.
— 1,115,023: Confirmed "unique" unemployment claims from March 15 to Tuesday, as some people filed more than one claim.
— 769,843: Claims processed.
— 481,497: Claimants paid.
— 1,017,508,091: Dollars paid to claimants.
— 393: Prison inmates who have tested positive.
— 180: Corrections workers who have tested positive.
— 44: Corrections workers who have tested positive at South Bay Correctional Facility, the largest number in the state.
— 33.5: Percentage of available hospital beds statewide.
— 31: Percentage of available adult intensive-care unit beds statewide.
Sources: Florida Department of Health, Florida Department of Economic Opportunity, Florida Department of Corrections, Florida Agency for Health Care Administration.