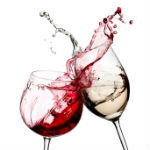 Jaco's Bayfront Bar & Grille and the Pensacola Museum of Art wanted to help spotlight some of Pensacola's best areas, the end of Palafox Pier, Marina, and Bayfront, so they decided to create an event, Art Night on the Bayfront. Stroll around and view and buy items from some of Pensacola's best local artists.
Tonight's featured artist is Jeff Spade. Jeff grew up in Southeast Michigan, and attended Airport Community High School in Carleton. Received a Fine Arts Scholarship to Monroe County Community College studying both Painting and Ceramics. Later majored in Graphic Design/Illustration at Oakland Community College, received Associates Degree of Arts and Science; also
attended Center for Creative Studies, Detroit, MI., for advanced design. He has owned ACEART since 2002.