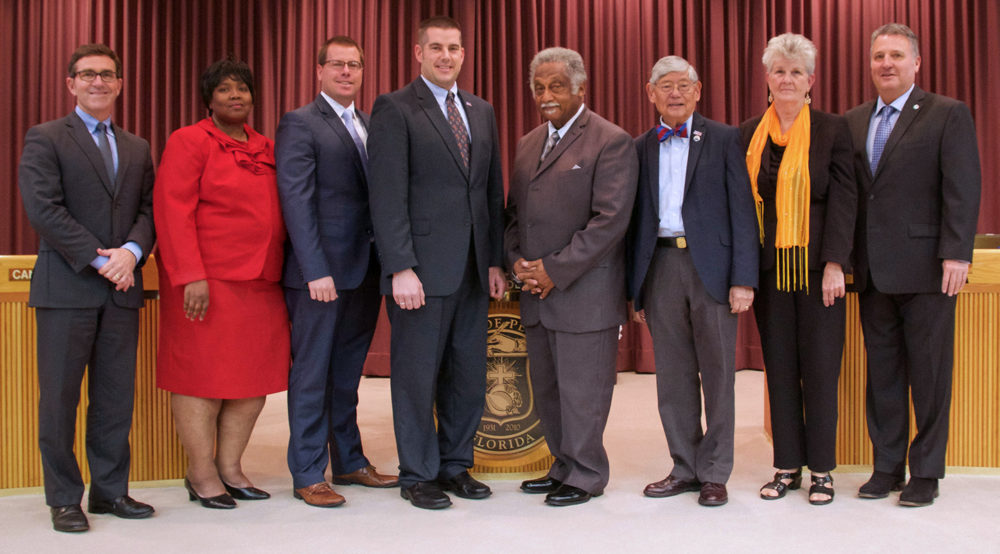 Pensacola City Council President Charles Bare said yesterday on "Pensacola Speaks" that he plans to ask the council to consider replacing the invocation at its regular meetings with a moment of silence. He has scheduled a special meeting for 5:30 p.m. on Thursday, July 7.
"My attention is to, at this point, have two agenda items," he said. "One is a discussion of the process and the procedure and the other will be an action item that will propose changing our invocation to a moment of silence."
Bare said, "If they don't want to, then I don't see that we have any choice but to let Mr. Suhor speak and that may open the door to others that want to speak, too."
Bare was elected council president by his fellow board members in late November. He said that the city clerk has handled who does the invocations.
"Until I get a final copy of the agenda, I have no idea who it's going to be," he said. "That's the way the system has always run."
Once the city clerk passed on the request from David Suhor of The Satanic Temple of West Florida, the council president didn't see any alternative without subjecting the city to a lawsuit. If the government allows any minister to give the invocation, it can't restrict, under the Constitution, other religions even if they're minority ones that might not be popular.
"Not only does the Constitution say that, but there was a court case–I believe in 2014 that's been mentioned, the Galloway Case–and it says that the city doesn't have to do an exhaustive for all the religions that would be able to give an invocation, but if someone requests it, they cannot deny them," said Bare. "In this case, he requested it, and I didn't see a way to deny it so I went ahead and scheduled it.
He added, "At this point, I think the council needs to decide where we go from here. That's why I called the special meeting for next Thursday."
Bare hopes that he will have a quorum at the meeting so that the council take control of the process.
"I think we need to take control of the process of how we do invocations and not allow it just to be," he said. "I don't even know if it's random at this point. I don't know enough about our current process to really help the council with it because I wasn't brought into it until late in this one."
Bare said, "If we get a quorum, hopefully we will get a quorum and we can make a decision."