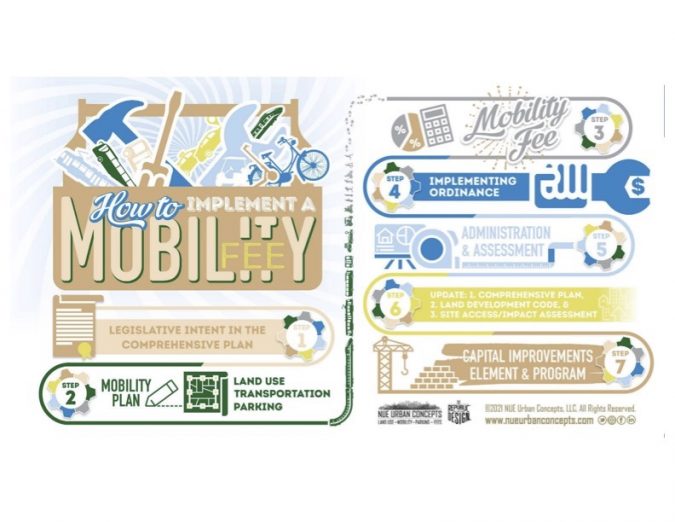 At its Committee of the Whole, the Escambia Board of County Commissioners will discuss whether to add a mobility fee for new construction.
From the Powerpoint presentation attached to the agenda item:
Mobility Fee is a one-time fee paid by new development to mitigate the impact on County's transportation network by funding projects based on adopted Mobility Plan.
Current Comprehensive Plan includes a Mobility Element (Chapter 8) which supports the use of a Mobility Fee:
• Straight Forward – way of determining impacts without complicated analysis required;
• User Based – fees determined using average vehicle miles traveled (VMT) and standard trip generation rates;
• Flexible Application – by district or type of development;
• Flexible Use – can pay for all forms of transportation.
Benefits of Mobility Fee
• Expands multi-modalopportunities
• Provides transportation infrastructure to meet development impacts
• County-wide approach and district needs
• Improves resiliency of county infrastructure to offset maintenance needs
• Leverage funds toward grant opportunities
• Generates revenue (paid by development)
• Annual review by Board
BCC will need to hire a consultant to develop a Mobility Plan that will provide the basis for the fee:
MOBILITY PLAN (Consultant)
• Set Goals & Objectives
• Identify Districts and identify Special Districts
• Appoint Task Force committee
• Develop holistic long-term capital needs
• Determine trips for buildout year
• Draft plan presented to Board
• Plan adopted by Board to include fees