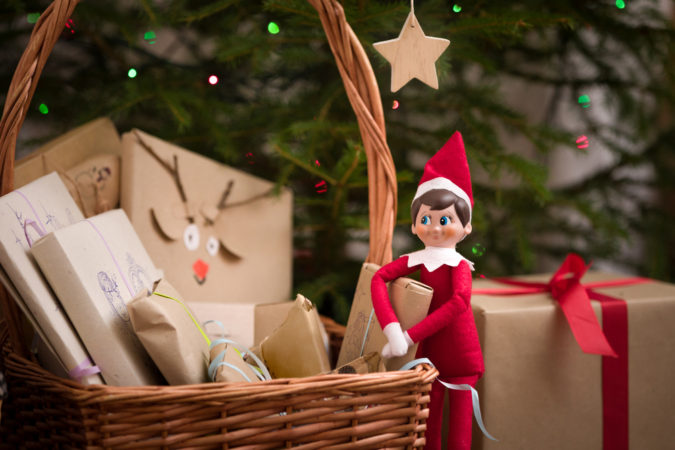 Press Release: Before you go crazy on Black Friday, Small Business Saturday, or Cyber Monday, make a plan for Giving Tuesday and fill Santa's Bookshelf with the Stevenson Klotz holiday book drive.
Now in its third year, the law firm will collect gently used children's books during the holidays and donate those books to area schools, charities, and some very lucky children in Africa.
The drive began a few years ago as a simple way for the law firm to give back, collecting books in their law office. Three years later, the holiday book drive has grown to a full-on holiday tradition with three locations for collecting the books.
Eric Stevenson, partner at the firm, said the growth of the book drive is a reflection of the generosity of the Pensacola community and the increased ease of participating and donating.
"Pensacola is a place where people aren't afraid to be generous during the holidays. Also, the great thing about books is that they have a shelf life well beyond just one or two years," he said. "As children grow up, they outgrow their toys, their clothes, and they also outgrow their books. What better way to give back to your community, and teach your children to do the same, than to donate these books for another family to enjoy."
Chris Klotz, fellow partner at the law firm, noted the importance of reading to the development of young minds.
"The research is clear – read early, learn early, and you have a better chance to succeed later. It's amazing that something as simple as reading a book can have such a profound impact on a child's life," says Klotz.
"So let's get busy filling Santa's Bookshelf!" said Stevenson.
If you are interested in filling Santa's Bookshelf, you can bring your gently used children's books to one of the following locations:
Stevenson Klotz Law Office
510 East Zaragoza Street
SCI Building
220 W Garden Street
Bear Levin Studer Family YMCA
165 E Intendencia Street
---
Following the book drive, books will be donated to local charities, elementary schools, and children's hospitals. A portion of the books will also be sent to children across Africa through Grace Klein Community.
"This book drive is so important to our firm because it allows us to not only brighten the holidays of local children, but of children an entire world away," said Stevenson. "When you give a child a book, you give them hope. And that is the gift we want to give this holiday season."
If you would like to give to Santa's Bookshelf, you may do so at the above listed locations through the end of December.