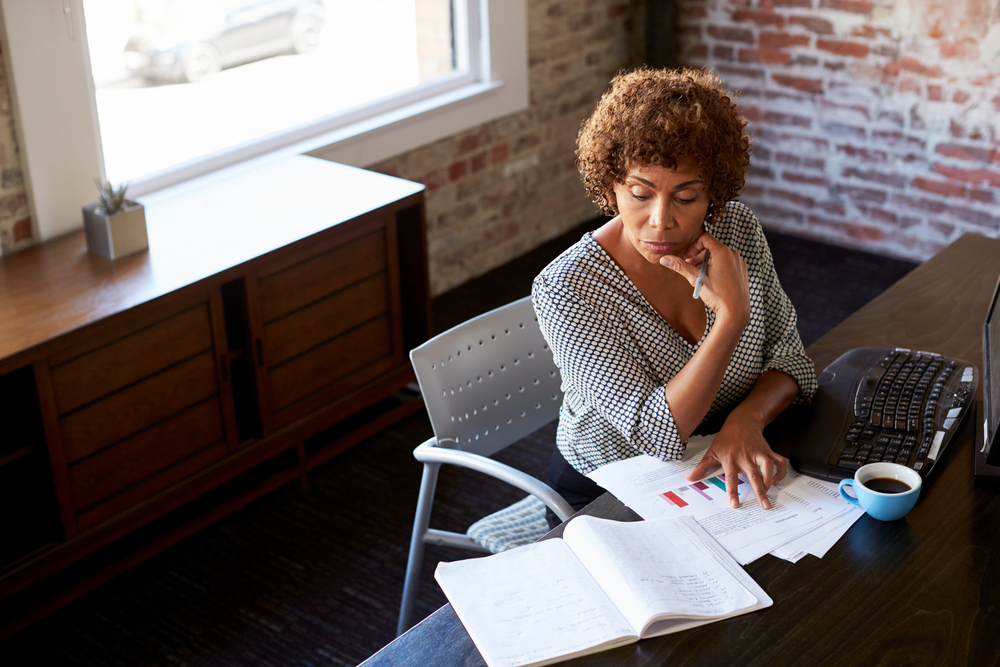 August 22 marks Black Women's Equal Pay Day, which represents how far into 2019 Black women have to work before their wages catch up to what white men earned last year. Black women working full time and year-round earn only 61 cents for every dollar paid to their white male counterparts. 
About 60 percent of Black women are in the labor force, compared to 56 percent of white, Latina and Asian American women.
More than 70 percent of Black mothers are either the sole breadwinner or primary earner in their family, and an additional 14.7 percent are co-breadwinners.
Black women who have caregiving responsibilities spend an estimated 41 percent of their annual income on caregiving-related expenses. White caregivers—men and women combined—spend about 14 percent of their income.
Source: Center for American Progress, Black Women's Roundtable, Black Women in the Economy (2019)
---
Black Women Live at the Intersection of Sexism and Racism
Intersectional discrimination perpetuates the racial and gender wealth gap that limits Black women's access to educational opportunities and hinders their prospects for advancement in the workplace.
Wealth, which is distinct from income or wages, refers to a person's total assets, minus total debt.
Median Household Wealth
Single white men $28,900
Single white women $15,640
Single Black women $200
Single Black mothers $0
Source: National Women's Law Center, The Wage Gap for Black Women: Working Longer and Making Less (2018)
---
Black women are disproportionately represented in low-wage jobs: While they account for 6 percent of the overall workforce, they make up 11 percent of low-wage workers. But even among workers in high-wage occupations, Black women are paid just 69 cents for every dollar paid to white, non-Hispanic men in the same occupations.

The Black women's pay gap cannot be fully explained by differences in occupation or education. Comparing bachelor's degree holders, Black women make, on average, only 63 percent of what white men make.
Additionally, Black women also take on more debt than white men—over $10,000 more when they graduate with a bachelor's degree. The combination of the pay gap and higher levels of debt makes it harder for Black women to pay off their loans. As a result, 57 percent of Black women report financial difficulties repaying student debt after they graduate.

"While the wage gap hurts all women, it is especially pernicious for Black women," said Kim Churches, CEO of the American Association of University Women.
"That 39 cents national gap is almost twice the gap experienced by women overall—and that is unacceptable. Sadly, black women's work is undervalued and underpaid. August 22 is an important reminder that we need to double down on efforts to achieve pay equity for all women, particularly women of color."