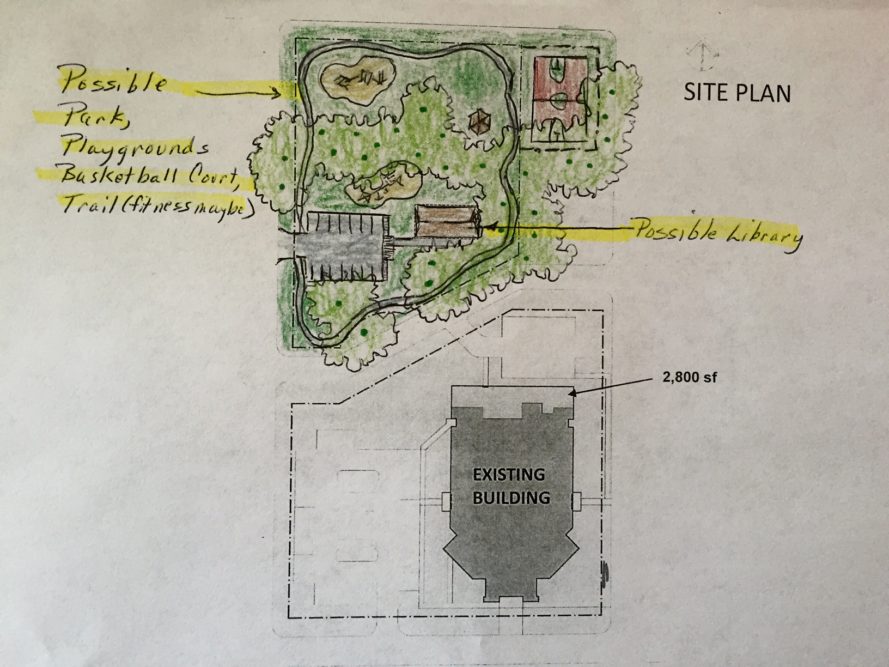 The Brownsville Community Center could become a focal point in the ongoing renaissance of the poorest area in Pensacola that once upon a time was among the most prosperous as the main corridor through the historic coastal town.
The county is spending $1.3 million in the first phase of renovating the enormous building that includes a basketball court, stage with 1,100 seats for theater, concert or speaking performances, about 2,800-square-feet of space for computer and job training, arts programs, culinary programs, as well as fitness classes.
In addition, surrounding property includes land for a possible children's playground, outdoor basketball court, park, trail for walking or running, and another building that may serve as a library or other important community purpose.
Escambia County District 3 Commissioner Lumon May and District 2 Commissioner Doug Underhill led the public meeting Tuesday that included about 75 people, including area residents.
May said he wants the project begun four years ago to "change businesses, change homes, change lives and change the entire community. It's very important to me that this becomes a catalyst."
Quina Grundhoefer Architects has already spent $400,000 in building repairs, including the roof, and has another $250,000 for equipment and fixtures. Principal Carter Quina suggested the firm would look at improving acoustics and adding locker rooms.
In addition, University of West Florida economist Dr. Rick Harper showed slides that showed just how impoverished the area — once a commercial powerhouse — has become. Child poverty rates, unemployment, median household income ($29,864), and adults without a high school diploma all ranked near the top of Escambia and Florida poverty indictors. Harper and others said the goal is for those numbers to improve over the next five to 10 years.
Brownsville resident Faith Fennell said she believed economic and educational attainment were possible with a thriving community center.
"We need to get children ages four to 14 into programs where they can learn something…so they can be educated and be good citizens," she said. "They have to have activities and some place to go."