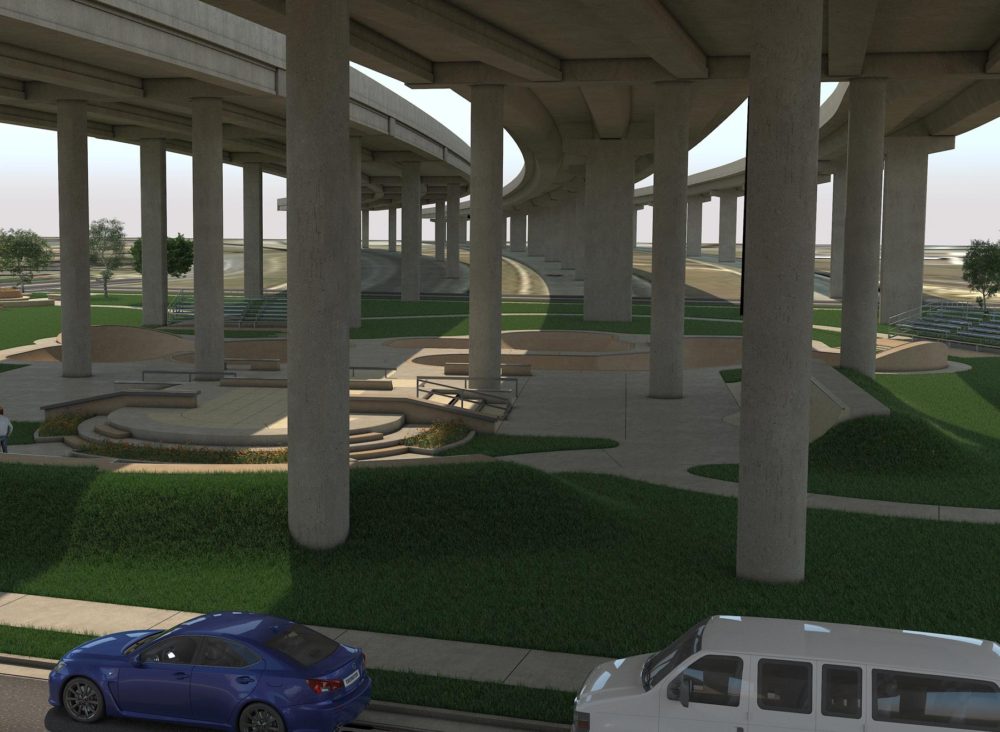 From Drew Buchanan campaign:
Pensacola mayoral candidate Drew Buchanan announced on Friday that as mayor, he would work with the city council to fully fund the estimated $800,000 necessary to move forward with a proposed skate park at the Hollice T. Williams Greenway.
"This incredible project, which has been championed by young leaders like Jon Shell, has the potential to anchor a bold new vision for Hollice T. Williams Greenway in the heart of our city," Buchanan said. "Jon has even raised a third of the project cost from private sources. This is a incredible opportunity for a public-private partnership to start transforming this largely empty park into one of Pensacola's premier public spaces."
To fund the park, Buchanan said he would recommend eliminating wasteful expenditures, including the allocation to resurface the City Hall parking lot and to reduce the city's annual subsidy of the First City Lights festival, which has ballooned by nearly 300 percent.
The greenway, named for Pensacola's first African-American city councilman, is a 1.3-mile long linear park located underneath the elevated section of Interstate 110 between Maxwell Street and Wright Street.
"While career politicians like Brian Spencer have sat on the sidelines and even threatened to ban skateboarding, I believe in promoting a city that is inclusive of all of our citizens and children," Buchanan said. "Pensacolians deserve a mayor that understands how to collaborate and innovate towards common sense solutions."
Buchanan said that in addition to the proposed skatepark, he was committed to implementing the entire Hollice T. Williams Greenway Framework Plan — a master plan for revitalizing the entire park and reconnecting neighborhoods with one another and with the city's downtown and waterfront. The plan, which includes trails, open space, public art, dog parks, athletic fields, and more, was approved back in 2010, but there has been little effort to implement it.
"We have to stop thinking small and making excuses," Buchanan said. "It's time we started dreaming big and talking about the incredible things we can accomplish together. I'll work with the county, state, and federal government to identify funding for utilizing funds from the BP oil spill to fully implement the Hollice T. Williams plan."
Buchanan said the vision for the park would also pay tribute to the largely African-American neighborhood that was razed in the 1970s to make way for the elevated highway.
"Cities like Tallahassee have found really special and unique ways to honor communities which have been lost and forgotten," Buchanan said, referring to that city's efforts to commemorate the Smokey Hollow community as part of its recent Cascades Park project. "Pensacola is a city built on more than 450 years of history. As we build our future we must always remember those who came before."