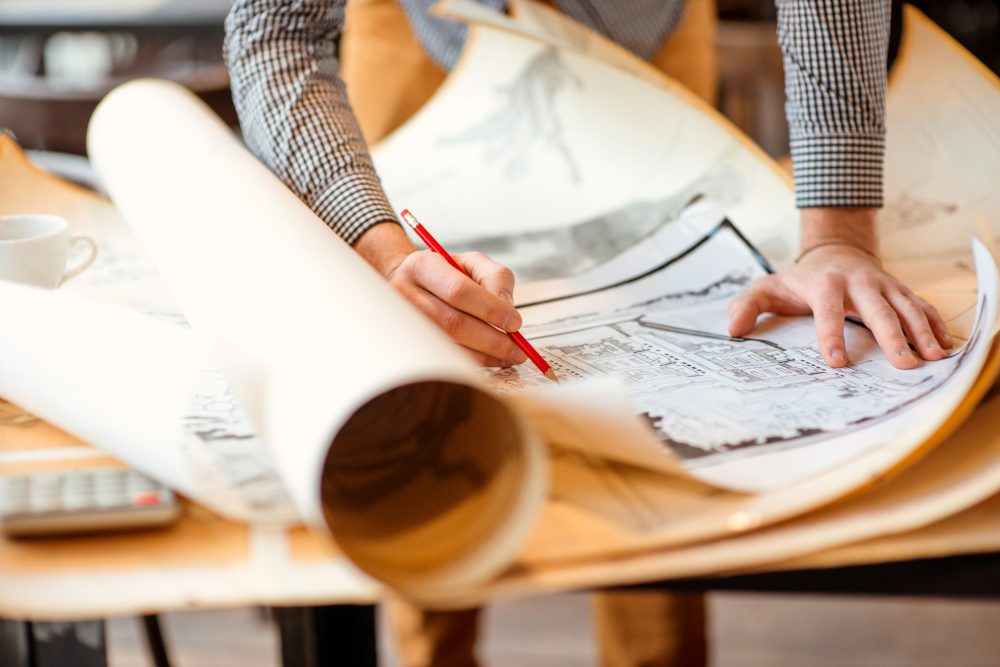 Catalyst Healthcare Real Estate ("Catalyst HRE") has completed the acquisition of a 21-property healthcare portfolio with a total cost of approximately $150 million (the "Portfolio"). The Portfolio spans eight states and is 95-percent leased, totaling 530,182 square feet. This is Catalyst HRE's largest portfolio acquisition to date.
Chad Henderson, CEO of Catalyst HRE stated, "Over the past several years we have worked hard to grow relationships and expand our geographical footprint in healthcare. This acquisition will strategically allow us to further our organization's purpose of positively impacting healthcare by creating Better Access, promoting Quality Outcomes and building Lasting Relationships. Closing on this portfolio was a big step in our company's growth plans. We remain extremely excited about the bright future ahead of us."
Seventeen of the Portfolio's 21 properties were purchased directly from the publicly traded healthcare REIT, Physicians Realty Trust (NYSE: DOC). Henderson noted that Catalyst HRE has partnered with Physicians Realty Trust on numerous occasions over various projects since 2015.
John Thomas, CEO of Physicians Realty Trust added, "We are very happy to partner, once again, with Chad Henderson and his team at Catalyst HRE. Since the first time we met Chad and got to know his outstanding young organization, we were very impressed. We believe they have built and are building the next generation healthcare real estate development and operating platform, and expect this win-win transaction will propel them to further opportunities that will benefit both organizations for years to come. We congratulate Catalyst HRE."
The Portfolio consists of properties in Florida, Tennessee, Georgia, Texas, Virginia, Illinois, Indiana, & North Carolina. Florida has the most significant square footage of assets at 149,824 and Tennessee has the most substantial number of buildings at six. This acquisition will grow Catalyst HRE's current healthcare real estate footprint by four states, having them now active in a total of 12 states throughout the Southeast and Midwest United States.
The Portfolio is anchored by primary care and internal medicine practices of regional and hospital tenants, representing 33% of the total leased space. Regional and hospital orthopaedic, oncology, neurology, and surgical practices represent 40% of leased space. Women's health and gastroenterology combine for 10% of the portfolio and the remaining space is occupied by physical therapy, imaging, behavioral health, and pain management.
"We look forward to expanding on our relationship with each of these 35 quality healthcare tenants. It is our goal to clearly understand their clinical and business strategy and proactively assist them in the planning, creating, optimizing, and managing of their healthcare real estate needs," said Henderson.
The properties include:
Plaza Medical Campus – Jacksonville, FL
Ewing MOB – Orlando, FL
Pensacola Medical Park – Pensacola, FL
Medical Village at Kissimmee – Kissimmee, FL
Medical Village at Leesburg – Leesburg, FL
West TN Bone and Joint – Jackson, TN
Emory Road Medical Plaza – Powell, TN
The Womans Clinic – Jackson, TN
Patient Partners Surgery Center – Gallatin, TN
HMG Kingsport – Kingsport, TN
HMG Colonial Heights – Kingsport, TN
Eagles Landing I – Conyers, GA
Eagles Landing II – Jackson, GA
Eagles Landing III – McDonough, GA
Eagles Landing IV – McDonough, GA
Carle Clinic Danville – Danville, IL
HMG Duffield – Duffield, VA
HMG Weber – Weber City, VA
Physicians Medical Plaza – Indianapolis, IN
Monroe Medical Plaza – Monroe, NC
KSF Orthopaedic Center – Houston, TX
Catalyst HRE engaged Healthcare Real Estate Capital, LLC ("HRE Capital") as its advisor to assist in closing the Portfolio. "We were honored to be selected by Catalyst HRE, an emerging owner, and operator of healthcare real estate," said Brent Farrell, Senior Vice President of HRE Capital. "During the process, we became impressed by Catalyst HRE's culture, industry knowledge, operating platform, and relationships. We are proud to have assisted in the close of this Portfolio for Catalyst HRE and look forward to seeing their future growth."
The portfolio was funded with senior debt financing from Jon Buehner and Erik Tellefson of Capital One.
"We are thankful for partnering with best in class subject matter experts to ensure a successful transaction," said Henderson.