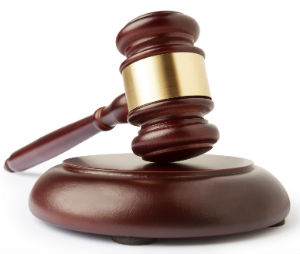 The First Circuit Judicial Nominating Commission received applications from the individuals listed below to fill the vacancies created by the retirement of Judge Terry Terrell and Judge Michael Jones:
Ryan M. Barnett
Lacey Powell Clark
Thomas V. Dannheisser
Darlene F. Dickey
Christopher A. Ferry
Michael Gibson
Brian W. Hoffman
Michelle A. Inere
Patrick S. Martin
Keith A. McIver
David J. Oberliesen
Jason B. Onacki
Charles V. Peppler
Ronald Scott Ritchie
Charles E. Russell
Clara E. Smith
Anna L. Uniacke
Steven C. Warrick
Charles P. Young
Todd Harris, who heads the commission, has this request:
In its effort to select the most qualified applicants for nomination to Governor Scott, the Judicial Nominating Commission asks members of the legal community and the public to provide pertinent information (based on personal knowledge), regarding any applicant. Information about applicants may include, but is not limited to, the following:
1. Personal attributes such as integrity, moral conduct, and ethics.
2. Competency and experience, which would include professional reputation,knowledge of the law, and knowledge of and experience in court.
3. Judicial capabilities such as patience, decisiveness, courtesy, civility, temperament, and respect.
Information and comments may be addressed to Todd Harris, Chair, First Circuit Judicial Nominating Commission, McDonald Fleming Moorhead, 719 S. Palafox Street, Pensacola, Florida 32502, (850) 202-8525, or you may contact any member of the commission with your comments. A list of commissioners is available on The Florida Bar website (www.floridabar.org).
Comments must be received before 5:00 p.m. on Tuesday, September 22, 2015, in order to be considered by the commission.