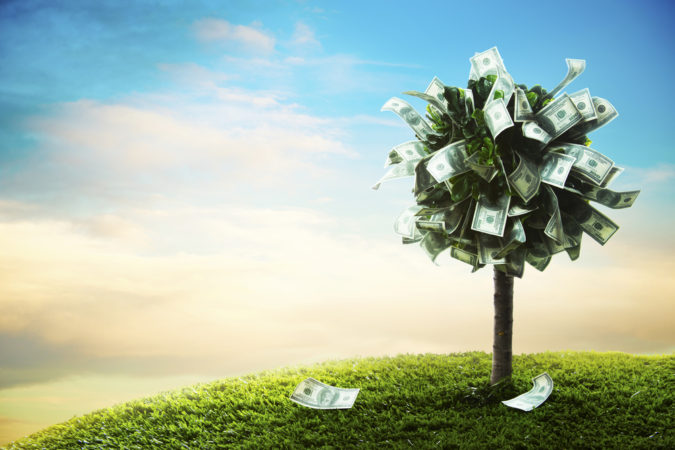 Funds may soon flow once more from the city of Pensacola's tree trust fund. City Council members will consider Thursday approving a tree planting and management plan that would free up a portion of the currently moratorium-blocked funds.
If the council approves a short-term plan sketched out by Assistant City Administrator Keith Wilkins, each district would be allowed to spend $10,000 on tree planting, except for district 2, which would be allowed $20,000 to compensate for the considerable amount of trees lost from the area due to development in recent years.
District 2 Councilwoman Sherri Myers said she'd support the plan to get some funds flowing, but she didn't sound too happy about it.
"I'm willing to support this, but I wouldn't support anything beyond this," Myers said.
The city's tree fund is supported with fees developers pay in order to cut down trees. There is currently $500,000 in the fund, though the city as put the money on lockdown until it can hammer out a formula for spending the funds.
Councilwoman Myers contends that the money should go to support replenishing the tree canopy in the area that has most loss its tree canopy, which is to say her district.
"We know where the money came from," Myers said. "Mostly out of the Carpenter's Creek Watershed."
Wilkins said his short term plan — providing funds for the 2020 fiscal year and giving council time to come up with a longer term plan — was meant to "stimulate some discussion." And Mayor Grover Robinson said the dollar amounts were flexible.
"If there are any amounts in here that need to be adjusted before people vote for it, we'll execute out what we need to do," Robinson said.
While some council members questions the rationale of basing the allocation amounts on districts in the fist place — "It's not really a competition between different areas of the city," said Councilman Jared Moore — others, particularly Councilman P.C. Wu, felt each district should have access to additional funds if they could demonstrate a need.
"I'd be more comfortable with it," Wu said, citing a "sense of fairness."
Wilkins noted that in the long term the city should update a 2013 urban canopy study conducted by the University of Florida and Escambia County and apply a "science based" approach.
But for the short term, council appears poised to loosen up the tree fund to some degree.
"I think you've got us on a good start, I think it's time to open up that fund," Councilwoman Ann Hill told Wilkins.
City Council convenes Thursday at 5:30 p.m. at Pensacola City Hall.