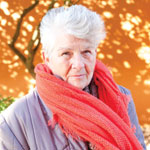 Councilman Sherri Myers is hosting a town hall meeting focused on issues of importance to the residents of Camelot, Dunmire Woods and Creighton Heights communities.
As the Pensacola City Council begins budget workshops it is important that the needs of all of the City's neighborhoods and communities are considered, including crime, traffic, street lighting, parks and recreation, noise and other quality of life issues.
Please join her at the town hall meeting to discuss your concerns regarding issues that are vital to you and your neighborhood.
When: 6-8 p.m. Tuesday, July 17
Where: Holy Cross Episcopal Church, 7979 N. 9th Ave.