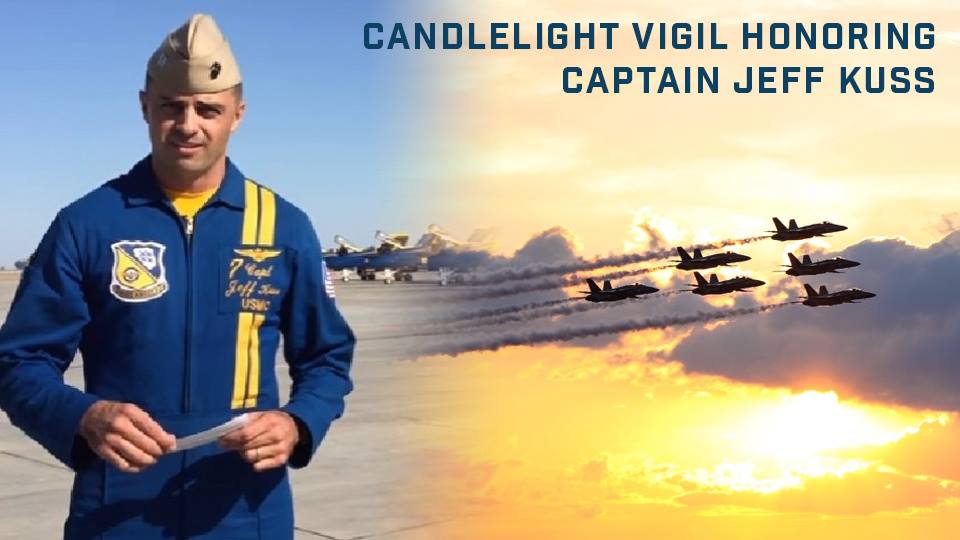 The City of Pensacola along with the Blue Angels Association will hold a candlelight vigil this Thursday for fallen Marine and Blue Angel Pilot, Captain Jeff Kuss.
This Thursday, June 9, a candlelight vigil will be held at Veteran's Memorial Park to remember Captain Jeff Kuss, who was killed in a crash in Smyrna, Tennessee last week.
The public is invited to gather with candles and American flags to pay tribute to the fallen pilot. Six minutes of silence will be observed as Kuss was the pilot of plane number six.
Who: City of Pensacola and Blue Angels Association
What: Candlelight vigil
When: Thursday, June 9, 7:30pm
Where: Veterans Memorial Park, 200 S 9th Ave, Pensacola, FL 32502
Captain Jeff Kuss is survived by his wife and two young children. "We extend our heartfelt thoughts and prayers to the family of Jeff Kuss, and those he served with," said Pensacola Mayor Ashton Hayward.
Please join us and the Blue Angels Association as we honor Captain Jeff Kuss. Visit the Facebook event page created for this event to get more information and updates.