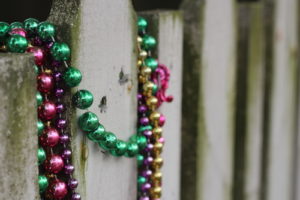 The Pensacola's two biggest Mardi Gras parades are downtown Pensacola on Feb. 5 and 6. Pensacola Mardi Gras, Inc. and the City of Pensacola have established an area for families along the route for Krewe of Lafitte and Grand Mardi Gras parades.
"Pensacola has a strong tradition of family friendly celebrations," said Mayor Ashton Hayward in press release. "This is a great option for families to enjoy the festivities in a more family centered location."
The City is requesting all parade goers to refrain from using alcohol and tobacco products within the two blocks of the MLK Plaza between Gregory and Garden Streets on Palafox Street during the 2016 Mardi Gras activities on February 5th and 6th.
There will be signage in the area to remind everyone of these guidelines.