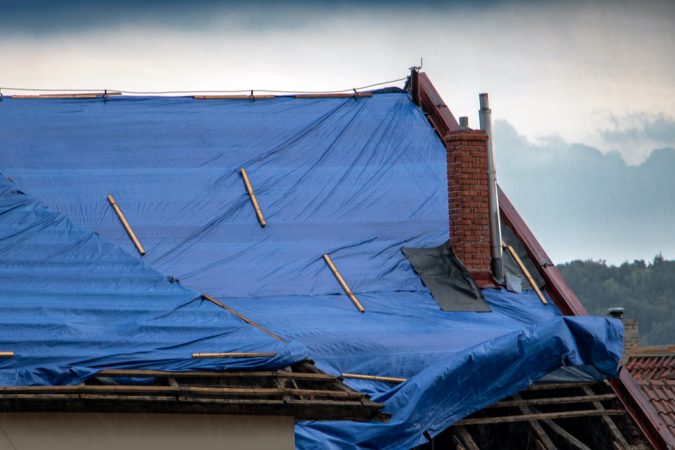 John Thomas, owner of Thomas Insurance on Garden Street in Pensacola, has been arrested by federal agents in Arizona for wire fraud. Sources have shared that Thomas was a player among the Pensacola Country Club set, writing the insurance for their homes, cars and businesses to the tune of hundreds of thousands of dollars over the years. His clients were given policies and certificates of insurances–the only problem was several of them were fake, according to documents filed in federal court last week.
In a forfeiture affidavit, the federal has moved to seize a Portofino Condominium on Pensacola Beach in the name of "The JSSK Family Trust" that was purchased in October 2014 and a Canyon Crossing unit in Park City, Utah that was purchased in December 1998 in the name of Thomas and his wife as trustees of the same trust.  Neither condo has any liens or mortgages.
The federal government argued that properties are subject to forfeiture because they were bought from proceeds traceable to wire fraud and money laundering.
The court documents don't identify the victims but described what the federal investigators uncovered.
Victim #1 is a family-owned manufacturing business in Pensacola that bought general liability, business auto, business property, product liability, director, officer and employment practices liability and flood insurance from Thomas Insurance. The owners heard rumors that a Pensacola Beach hotel, a client of the insurance firm, had a fire, and Thomas had to pay out $900,000 because there was no insurance policy to pay the claim.
The executives of Victim #1 contacted the insurance companies on their policies and found the policy numbers were invalid. One was actually for a cinema in Gulf Breeze. Others dating back to 2014 didn't exist at all, according to the court documents. The estimated total paid to Thomas Insurance for the policies was $220,600.
Victim #2 is a real estate rental company on Pensacola Beach that has used Thomas Insurance since Hurricane Ivan, paying the firm $100,000 in premiums from  2014-2020. When two properties suffered significant damage due to Hurricane Sally, Thomas allegedly told the owner the damage wasn't enough to exceed the policies' deductions. The owner estimates showed the damage exceeded $850,000.  Thomas committed to sending the estimates to the supposed insurance carrier, but he never followed up with the owner. When Victim #2 checked with the insurance carrier, he found the policy didn't exist.
Victim # 3 is a Pensacola attorney that owns a commercial warehouse. The attorney paid Thomas over $70,000 for insurance from 2014-2020. The warehouse was damaged by Sally, and Thomas came out to "self-adjust" the damage.  Following Thomas' instructions, the owner got a roofing contractor but became concerned when he didn't hear from Thomas after work had started.  Victim #3 also found out his policy didn't exist.
The documents list Victims #4 and #5 that had similar issues.
If you have done business with Thomas Insurance, you need to check on your insurance policies. If you want to share your story, email me at rick@inweekly.net.