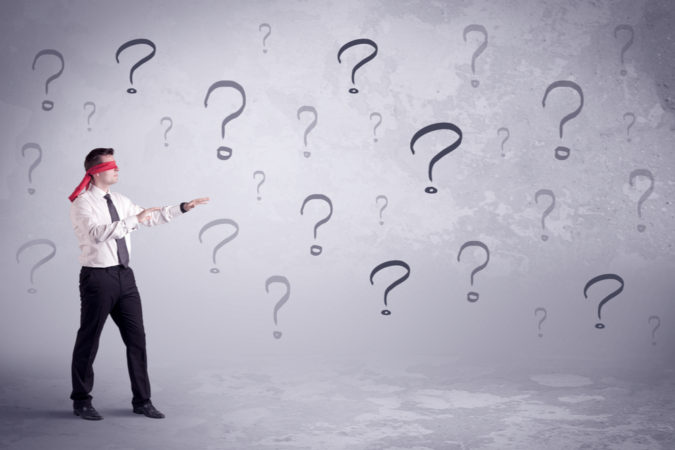 DOH has changed its COVID-19 dashboard. The board now shows Florida residents – 2,359 positive cases but excludes non-residents – 125 cases. It appears state officials are playing games with the statistics.
Here are the facts and a comparison with DOH figures for 6 p.m. March 26 and 11 a.m. March 25:
| | | | |
| --- | --- | --- | --- |
| | 3/25/20 | 3/26/20 | |
| Report Time | 11 a.m. | 6 p.m. | Increase |
| Total cases | 1682 | 2484 | 802 |
| Florida Residents | 1583 | 2359 | 776 |
| Non-Florida | 99 | 125 | 26 |
| Deaths | 22 | 29 | 7 |
| | | | |
| Escambia | 14 | 20 | 6 |
| Okaloosa | 16 | 22 | 6 |
| Santa Rosa | 7 | 12 | 5 |
| | | | |
| Broward | 355 | 505 | 150 |
The state had a jump of 802 more positive COVID-19 cases and seven more deaths. Health care officials have shared with Inweekly that one reason for the 47.7% jump is Quest, one of the private labs, released ahuge number of test results yesterday.
Escambia increased by 42.86% – 6 more positive cases; Okaloosa 37.5% – also 6 more cases; Santa Rosa 71% – 5 more cases.
Inweekly included  Broward County in the chart because that is the county Escambia County Administrator Janice Gilley models in her crisis response – up 42.25%, 150 cases.
Escambia County still has about 1400 test results that have yet to come back.  The turnaround from the private labs is now eight to nine days – twice what Dr. Lanza reported last week. DOH doesn't include those pending tests in its dashboard reporting.
Escambia County, Florida
TESTING RESULTS:
Negative: 261
Positive: 20 – 7.12% of returned results
DEMOGRAPHICS OF PERSONS TESTED
Tested or Awaiting Testing: 282
Residents: 263
Residents Not in Florida: 0
Non-Residents: 19
If positive percentage (7%) holds, then we may as many as 98 more positive cases when 1,400 test results return next week.
---
Speaking of Broward County…
From The News Service of Florida: Two people who worked at separate precincts in Broward County during last week's primary election have tested positive for the coronavirus, local election officials said Thursday. One of the two poll workers was stationed at the Martin Luther King Community Center in Hollywood on March 17, according to a public advisory issued by Broward County Supervisor of Elections Pete Antonacci's office. The other person worked at the David Park Community Center, also in Hollywood, on Election Day and also worked at an early voting site in Weston, the advisory said.
"County staff as well as other poll workers at those locations have been notified of the situation and have been advised to take appropriate steps," the elections office said in Thursday's notice. The advisory was meant to alert voters who cast ballots at any of the locations and who "may wish to take appropriate steps and seek medical advice."
The Broward cases are the first identified coronavirus cases involving poll workers who had contact with people on Election Day or during early voting. Florida was one of three states that went ahead with the presidential preference primary election, even as governors in other states canceled elections due to the novel coronavirus, which causes a respiratory infection known as COVID-19. Local elections officials tried to curb the spread of the highly contagious disease by providing poll workers and election sites with hand sanitizer, soap and disinfectant wipes.
---
A Message from Visit Pensacola – 'We'll save a place for you'
Dear Friends,
Right now, you may find it hard to take a deep breath and just relax. We understand. Know that brighter days are ahead, and you can rely on us even when you can't travel to deliver a little bit of escape.
Until we see you again, please take care of one another. We'll save your spot in the sand.
Stay safe, Visit Pensacola
---
Mayor Grover Robinson will host a press conference tomorrow, Friday, March 27, at 11 a.m. at City Hall to provide updates on COVID-19 in the City of Pensacola. He will be joined by Pensacola International Airport Director Dan Flynn.
WHAT: Press conference related to COVID-19
WHEN: Tomorrow, Friday, March 27 at 11 a.m.
WHERE: Pensacola City Hall, 222 W. Main St. (breezeway on the east side of the building)
WHO: Mayor Grover C. Robinson, IV and Airport Director Dan Flynn
Note: Escambia County has not held a press conference since Thursday, March 19. Today's presser will Mayor Robinson's third since Commissioner Robert Bender held one at Margaritaville on Pensacola Beach.