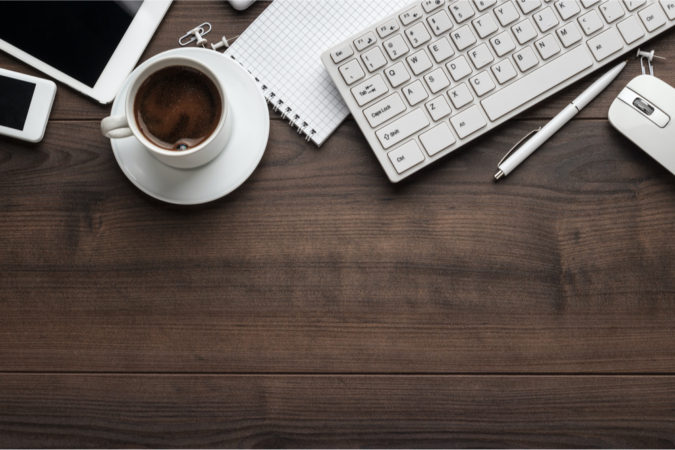 Santa Rosa WIC Changes Hours
Milton, Fla.— In response to the governor's directive to take precautions to prevent the spread of COVID-19, the Florida Department of Health in Santa Rosa County WIC office has begun serving most of its clients by phone or through "drive-up" service. At this time, the WIC location in Milton is also temporarily suspending its late clinic on Thursday evenings and moving to a 7:00 a.m. to 5:30 p.m. schedule for that day. All services will be offered by appointment only. To schedule an appointment, clients may call 850-983-5250. The change is for the Milton location only, and hours for service Monday through Wednesday remain 7:30 a.m. to 4 p.m. The office is open Fridays from 7 a.m. to 1 p.m.
"At this time, we are issuing the majority of benefits over the phone and serving other clients in their vehicles," said Dianne Pickens, LD/N, MPA, DOH-Santa Rosa's WIC Director. "We are going to move to the 7 a.m. to 5:30 p.m. schedule for Thursday until this is over, then we will go back to our regular schedule. Should we have someone who really needs a later appointment, we will work with them on a one-on-one basis to find something that works for them. We will be as flexible as possible to maintain service to our clients."
The temporary change affects the Milton location only. Hours for the Midway location at 5840 Gulf Breeze Parkway in Gulf Breeze remain 7:30 a.m. to 4 p.m. Monday through Friday. To schedule an appointment for the Midway office, clients may call 850-983-5250.
Breastfeeding support is still available by contacting the Breastfeeding Program Coordinator, Lis Jordan, at 850-564-2272.
For more information on the DOH-Santa Rosa WIC program, visit our website at: http://santarosa.floridahealth.gov/programs-and-services/wellness-programs/wic/index.html
---
West Florida Hospital Goes to No Visitor Policy
West Florida Healthcare is implementing a No Visitor Policy for West Florida Hospital, the West Florida Rehabilitation Institute, The Pavilion and Perdido Bay ER. Visitor exceptions will be made for labor and delivery, end of life visits, pediatrics and the pediatric intensive care unit. Those exceptions will be limited to one parent or support person during visiting hours (6 a.m.- 6 p.m.).
Visitors will continue to be screened prior to entrance with CDC screening guidelines. Visitors who screen positive for respiratory illness will not be allowed to enter.
Inweekly emailed to find out if the West Florida plans to open a standalone or drive-thru testing site. We have been told: "At this point our team is still assessing."
---
Support Local
The Greater Pensacola Chamber, Visit Pensacola and the Downtown Improvement Board have offered webpages to help promote take-out, curb-side service and other retail:
Visit Pensacola
Visit Pensacola has created an online resource with a list of Pensacola area establishments offering takeout options. To view the "Help Out. Take Out." page, go to visitpensacola.com/pensacola-to-go.
Businesses interested in being included on the list of takeout and delivery options may email kman@visitpensacola.com with their business name, website and menu information if available.
Greater Pensacola Chamber
The Greater Pensacola Chamber has created Facebook groups for local business owners to post information about specials, curbside service, food delivery or other services provided to the community amid COVID-19 closures.

Pensacola Take Out and Delivery Options Amid COVID-19 is available to any food service establishments in the community. Through this group, restaurants can share information about how the public can support their business through curbside service, food delivery or other services.
Pensacola Retail and Small Business Offers Amid COVID-19 is a public space for local retailers and small businesses to post their plans of action for continuing to provide their goods to the Pensacola area. Business owners are encouraged to take advantage of this page to keep their customers up to date on their business operations and how the public can support them during this time.

Business resources are available on the Greater Pensacola Chamber's website, including information about SBA Small Business Disaster Loans, the Florida Small Business Emergency Bridge Loan Program and more.
Employment resources are also available on the Chamber's website, including job opportunities and links to employment websites.
Downtown Improvement Board Curbside Pick-up Plan
The Downtown Improvement Board is offering free on-street parking in the DIB district for customers in an effort to encourage support of local businesses. A list of participating restaurants is available here.
Customers choosing the curbside pick-up service can park in any on-street parking space in front of the restaurant for up to 25 minutes (within the DIB District).
How it Works:
Customers call ahead to place a restaurant order.
Merchants take the order along with the customer's name, make/color of their car and payment method (prepaid orders are strongly encouraged).
Customers arrive, park nearby their chosen restaurant and call the restaurant to confirm arrival.
Merchant brings food out to the customer.
---
Update on County Communication
Escambia County sent out two COVID-19 Updates today, at 11:44 a.m. and 3:16 p.m. Neither update continued the "very robust report regarding the testing" that County Administrator Janice Gilley promised on Monday.
How many samples have been taken in Escambia County by facility and by day? How many are pending? What is the current lag time on getting results?
There was also no mention on PPE inventory, such as masks, swabs and glove, at area facilities or the ICU occupancy.
Ms. Gilley has mentioned several times that people should not be afraid or panic. Solid data – good or bad – helps allay anxiety and fear.
It has been a week since the County EOC has held a press conference. The last presser was an impromptu one that Commissioner Robert Bender held on Pensacola Beach with hospitality leaders not emergency staff, and the media was given less than a hour's notice.
Mayor Grover Robinson has held two pressers- on Thursday, March 19 and Monday, March 23. The county did piggyback on the pressers, but the conferences were the mayor's events. Reporters were not limited on the number of questions at either city presser.