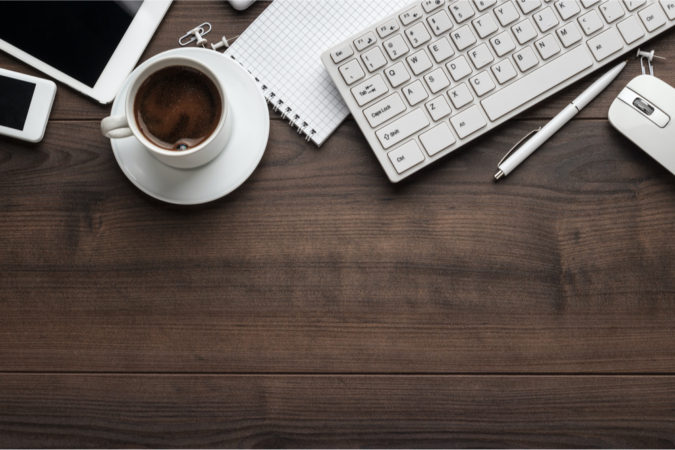 THE BUZZ: Inweekly is hearing that Escambia County has gotten back four more positive coronavirus test results, increasing the total to 14.  More results may come in before 5 p.m. Escambia County had only one positive case last Friday.
The county in its 2:30 p.m. Escambia County COVID-19 Update #16 mentions only 10 cases. It will be interesting to see if the county administration sends up anther update after DOH's 6 p.m. EDT report.
---
Selective Travel Restrictions
Governor Ron DeSantis issued an executive order directing the Florida Department of Health to require travelers from an area with a "substantial community spread, to include the New York Tri-State Area (Connecticut, New Jersey and New York) to self-isolate for 14 days after flying into Florida airports.
However, his order didn't mention other states than have "stay at home" orders, such as Illinois. According to its website, the Pensacola International Airport has a  direct flight from Chicago.  Its passengers won't be checked.
---
QUESTION MARK ON USE OF MEDICAID FOR COVID-19 TESTING
By News Service of Florida Staff
States have been given authority to extend Medicaid to help pay the costs of COVID-19 testing for uninsured residents under a federal coronavirus relief measure passed last week. But Gov. Ron DeSantis on Monday avoided directly answering whether Florida would take advantage of the new policy, which would allow the full costs of testing uninsured adults to be borne by the state Medicaid program. DeSantis said Florida would make sure people can get free tests and access to any necessary follow-up care.
"The thing I would say to people about the coronavirus is, if you are somebody who is symptomatic and you go in, you are going to get a free test," DeSantis said. "We are going to treat everybody."
Florida is one of 14 states that did not expand Medicaid under the federal Affordable Care Act, commonly called Obamacare. As such, Florida has roughly 800,000 residents who are in what many call a coverage gap because they are too poor to qualify for subsidies on the federal health-insurance exchange but cannot qualify for Medicaid.
"I know the health-care coverage is an important issue, but for this type of time, it doesn't really matter," DeSantis said. "So, we will make sure people have access to that test, and if they need access to care, we will figure out a way to pay for it."
Florida lawmakers during this year's legislative session authorized the state Department of Health to spend $52 million, of which $27 million is federal funding, to respond to the coronavirus. Meanwhile, the recently passed federal law also increases by 6.2 percent the federal contribution used to fund Medicaid. DeSantis, who supported Medicaid block grants while a member of the U.S. House, said the increase is good news for the state.
"That is going to be a huge plus for the state of Florida," DeSantis said. "We typically have not fared as well in that. "
---
Safety Net Needed
Florida Policy Institute (FPI), Florida Children's Council, League of Women Voters Florida, SPLC Action Fund, Florida Impact to End Hunger, Florida Voices for Health, and 39 other organizations today called on Gov. Ron DeSantis and state agencies to take immediate steps toward helping Sunshine State families with low income respond to the COVID-19 health crisis.
In a joint letter sent via email, the organizations urge Florida to adopt proactive COVID-19 policies to protect families who rely on safety net programs including the Supplemental Nutrition Assistance Program (SNAP), Medicaid, Temporary Assistance for Needy Families (TANF), Reemployment Assistance (RA), and the Special Nutrition Program for Women, Infants, and Children (WIC).
"Preserving the safety net right now is literally a matter of life and death for people," said Sadaf Knight, CEO of FPI. "While we applaud those steps already taken by the governor to waive certain requirements for Floridians to access safety net programs, there is much more that needs to be done to protect the millions of residents already struggling to get by on low income, and the millions more who will depend on programs like SNAP and TANF as our state sees massive layoffs."
There are 47 policy recommendations outlined in the letter. They include:
Ensuring access to COVID-19 evaluation, testing and treatment for all, provided at no cost, regardless of insurance or immigration status.
Restoring retroactive Medicaid eligibility for seniors, persons with disabilities and non-pregnant adults.Without this coverage, people who suddenly become gravely ill due to COVID-19 will face enormous medical debt and possible bankruptcy. The increased federal match under the federal disaster package will more than cover the cost of restoring this cut.
Determining financial eligibility based on expected income. Because so many Floridians have been informed that they will lose jobs or have their hours at work reduced, the Department of Children and Families (DCF) should determine eligibility based on their expected income.
Developing a plan to serve Floridians confined to their homes who are unable to use a computer. DCF announced on March 18, 2020, that it was closing public access to brick-and-mortar storefronts due to coronavirus. Because 10 percent of people apply for safety net benefits in person, DCF recommends that those Floridians use drop-boxes at the department's storefront locations to turn in their applications. However, all seniors and persons with significant medical conditions, many of whom do not have internet access or a computer, have been advised to stay home.
Expanding Medicaid to all adults with income up to 138 percent of the poverty level. More than 800,000 uninsured Floridians with low income are excluded from Medicaid coverage in Florida. In addition, thousands of Floridians with low income are losing jobs and employer-sponsored health coverage at the very moment when access to health care is critical for themselves and their families. Florida is one of only 14 states that has not strengthened its Medicaid program under the purview of the Affordable Care Act.
"The organizations on this letter look forward to working with the governor and state agencies on implementing policies to protect all residents in the Sunshine State amid this public health crisis," added Knight.
FPI is an independent, nonpartisan and nonprofit organization dedicated to advancing state policies and budgets that improve the economic mobility and quality of life for all Floridians.
---
Moody goes have price-gougers
Attorney General Ashley Moody today issued more than 40 subpoenas to third-party sellers in Florida accused of price gouging on essential commodities through accounts on Amazon. The subpoenas come as Attorney General Moody's Consumer Protection Division continues to review allegations of unlawful price increases on essential commodities during the COVID-19 state of emergency. Allegations against the third-party vendors include excessive price increases on commodities such as face masks, hand sanitizers and disinfectants of up to 1,662 percent.
Attorney General Ashley Moody said, "Floridians are searching for essential products needed to stay safe and healthy during this COVID-19 pandemic. Sadly, when they find these products for sale online, they often discover that the price tag makes them unattainable. This is unacceptable and unlawful. My Consumer Protection investigators are working diligently to identify, investigate and bring to justice anyone trying to exploit this global health crisis to rip off Floridians, and we appreciate Amazon's commitment to helping us stop third-party vendors trying to use its online platform to exploit the crisis."
Before Governor Ron DeSantis declared a state emergency over the spread of COVID-19, activating Florida's price gouging laws, Attorney General Moody began communicating with Amazon and other retailers in an effort to protect Florida consumers. Since then, the Attorney General's Office has worked with Amazon to:
Set up a system to quickly review and address the concerns of consumers who contact the Attorney General's Price Gouging Hotline;
Provide refunds directly to Florida consumers—even if sellers were third parties;
Remove more than 35 posts selling products at inflated prices related to complaints made by Florida consumers to the Hotline; and
Create a specific point of contact for the Attorney General's Consumer Protection Division to quickly address pricing and other consumer-related issues.
Additional efforts to address consumer concerns by the Attorney General's Office working with Amazon are outlined in the letter sent to the online retailer today.
To view the letter, click here.
---
 Council Meeting Attendance Limited to Online Only
The agenda for the regular meeting of the Pensacola City Council scheduled for Thursday, March 26, 2020, beginning at 5:30 p.m., in Council Chambers, First Floor of City Hall, 222 West Main Street. Agenda has been posted in-full (all background materials bookmarked) on the City's website:   https://pensacola.legistar.com/MeetingDetail.aspx?ID=768938&GUID=C2C19642-9F8D-46E8-AE8D-91C1C201AD38&Options=info&Search=  
PLEASE BE ADVISED:
To limit the potential spread of COVID-19, members of the public may attend and participate only via live stream or phone.  This change in format is consistent withExecutive Order 20-69 issued by Gov. Ron DeSantis and has been adopted at the direction of Council President Jewel Cannada-Wynn in consultation with the City Attorney.
To watch the meeting live:
To provide input:
For Leroy Boyd Forum:  citizens may submit an online form here https://www.cityofpensacola.com/ccinput beginning at 3 p.m.. until 5:30 p.m. only to indicate they wish to speak during LeRoy Boyd Forum and include a phone number.  Staff will call the person at the appropriate time so the citizen can directly address the City Council using a telephone held up to a microphone.
For agenda items:  citizens may submit an online form here https://www.cityofpensacola.com/ccinput beginning at 3 p.m.. until 5:30 p.m. only to indicate they wish to speak to a specific item on the agenda and submit his/her question or comment on the form in order for staff to read into the record and for the benefit of City Council to receive public input on a specific agenda item.
---