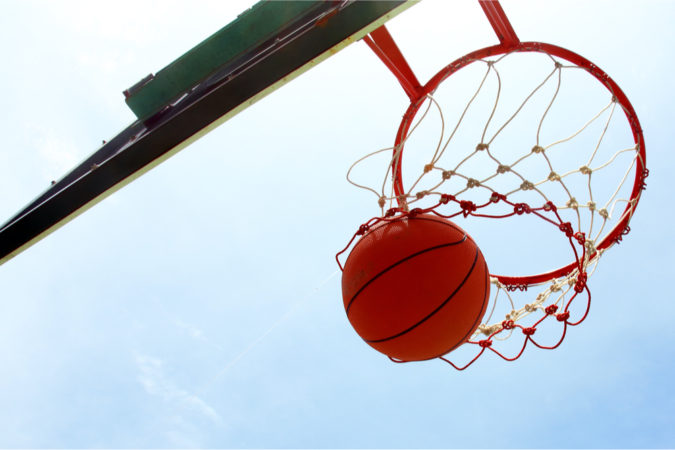 Gulf Islands National Seashore is Beginning to Increase Recreational Access to Areas of the Park
The Santa Rosa and Perdido Key areas projected reopen this week.
Gulf Breeze, Fla. – Following guidance from the White House, Centers for Disease Control and Prevention (CDC), and state and local public health authorities, Gulf Islands National Seashore is increasing recreational access in Florida. The National Park Service (NPS) is working servicewide with federal, state, and local public health authorities to closely monitor the COVID-19 pandemic and using a phased approach to increase access on a park-by-park basis.
Beginning on the dates listed below, Gulf Islands National Seashore will reopen access to:
The Okaloosa Area as of Saturday, May 2
No restrooms
The Naval Live Oaks Area as of Saturday, May 2
No restrooms
The headquarters exhibit area will remain closed
Santa Rosa Area, including Highway 399 on Wednesday, May 6
Parking lots 33A and 36A along the gulf-side of Highway 399 will remain closed through the summer due to shorebird nesting
Parking lots 34B, 34C, and 34D within the Opal Beach Complex will be opened
All restrooms will remain closed
Perdido Key Area on Saturday, May 9
Shortened hours 9 a.m. to 5 p.m.
Restrooms will be open
East pavilion is closed for repairs
With public health in mind, the following facilities remain closed at this time:
The Fort Pickens, Fort Barrancas, and Davis Bayou areas
Petit Bois, West Petit Bois, Horn, and Ship islands, as well as, the NPS-owned portion of Cat Island
---
City of Pensacola
Pensacola Fire Department Available to Assist Businesses with 25% Occupancy Adjustment
To promote Pensacola's COVID-19 recovery and community risk reduction, the Pensacola Fire Department Fire Marshal's Office is available to assist business owners with calculating their new 25 percent maximum occupant capacity. This service is provided as a courtesy to business owners within the City of Pensacola limits.
Executive Order 20-112 from Gov. Ron DeSantis allows businesses to reopen in Florida with limitations on occupancy. The order limits occupancy to 25 percent of capacity in retail spaces and restaurants.
The PFD Fire Marshal's Office is available to assist businesses in the city with determining their temporary occupancy loads and, if required, contact other appropriate agencies.
For more information or to schedule an appointment, call the Pensacola Fire Department at 436-5200 or email fireprevention@cityofpensacola.com.
---
Community Health Northwest Florida
Community Health Northwest Florida has rescheduled the COVID-19 walk-up testing for Gonzales Court for this Wednesday, May 6 from 9 a.m. to 1 p.m. Limited to Escambia County residents only.
---
NY Times Honors Bennie Adkins
A couple weeks ago, Inweekly named the late Bennie Adkins, a Troy alum and Medal of Honor recipient, a winner. The NY Times wrote a beautiful obituary for Adkins as part of its "Those We Lost" series on people who died due to COVID-19.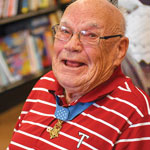 Adkins spent three tours of duty in Vietnam, retired from the Army in 1978 as a Command Sergeant Major. He died at a hospital in Opelika, Ala., at 86. His son W. Keith Adkins, a physician, said the cause was complications of the coronavirus.
From the obituary:
When President Barack Obama presented the Medal of Honor to Mr. Adkins, he began by talking of Mr. Adkins's long devotion to service. As Mr. Obama put it: "The first thing you need to know is when Bennie and I met in the Oval Office, he asked if he could sign back up."
---
BY THE NUMBERS: CORONAVIRUS — TUESDAY AFTERNOON EDITION
May 5, 2020
By NSF Staff
TALLAHASSEE — The Florida Department of Health on Tuesday released numbers about the coronavirus in the state. Here are some takeaways:
— 37,439: Total number of cases.
— 542: Increase in cases from a Monday count.
— 1,471: Deaths of Florida residents.
— 72: Increase in deaths from a Monday count, with deaths of people who tested positive in Broward, Charlotte, Collier, Miami-Dade, Escambia, Flagler, Hendry, Hillsborough, Indian River, Lake, Lee, Manatee, Osceola, Palm Beach, Pinellas, Polk, Putnam, Sarasota, Suwannee and Volusia counties.
— 534: Deaths of residents or staff members of long-term care facilities.
— 37: Increase in long-term care facility deaths from a Monday count.
— 13,224: Cases in Miami-Dade County, the largest number in the state.
— 1,446: Cases in Orange County, the largest number outside Southeast Florida.
— 1,324: Cases in Hillsborough County, the largest number in the Tampa Bay region.
— 1,160: Cases in Lee County, the largest number in Southwest Florida.
— 1,084: Cases in Duval County, the largest number in Northeast Florida.
— 598: Cases in Escambia County, the largest number in Northwest Florida.
Source: Florida Department of Health