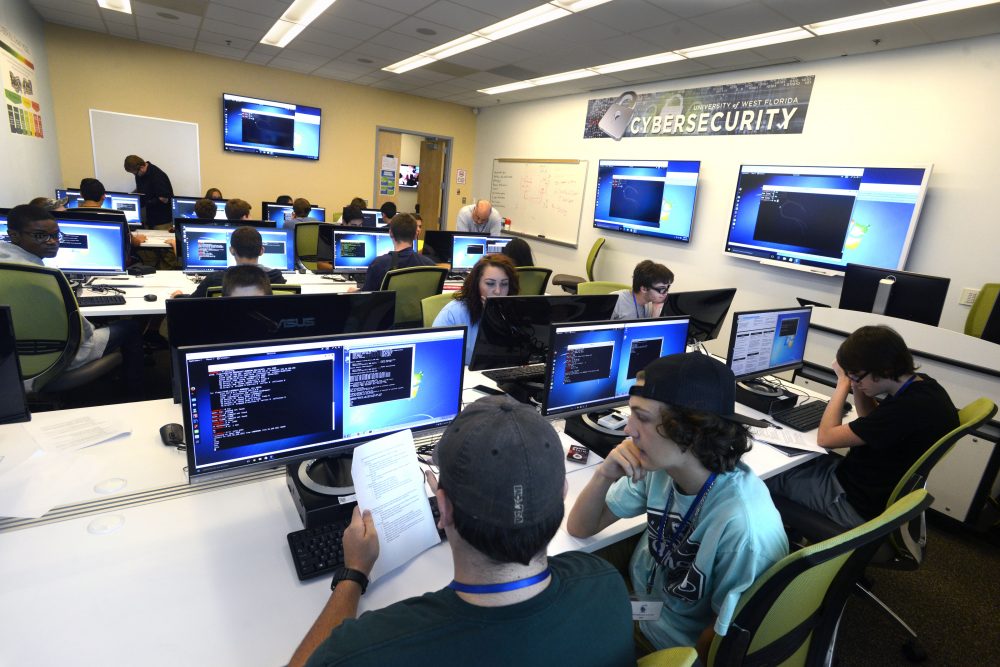 Randy Ramos, CEO of Global Business Solutions, Inc., said this year's Cyberthon will have over 300 participants.
"Besides the 100+ high school and college students participating in the Cyberthon 2018 main event, we will have over 200 elementary and middle school children participating in this year's CyberSAFE program," shared Ramos. "Unfortunately, we had to turn down 147 fifth graders from participating on Friday, due to capacity issues.
He added, "On another note, we anticipate over 300 participants in this year's first Cyber Saturday event…Another step towards this area's vision of 'The Cyber Coast.'"
Cyberthon 2018 and Cyber Saturday will be held at the Gulf Power Co.'s Douglas L. McCrary Training Center, 9088 Pine Forest Road, March 9‐11, from 9 a.m.-4:30 p.m.
Cyberthon Weekend is the Gulf Coast's largest Cyber‐STEM event of the year and encourages and promotes a community culture of cyber awareness and education.
Cyberthon 2018 is three‐day cybersecurity training and competition event themed around the power and energy sector. It provides students in Northwest Florida an unprecedented cybersecurity awareness and learning opportunity themed on Industrial Control Systems (ICS).
On Friday and Saturday, students representing local schools will work through Exploit Labs that replicate a real‐world scenario where a controller is monitoring and controlling devices deployed in the field.
The labs will take students through various exercises demonstrating how attackers gather information from a variety of sources, use that information to identify vulnerabilities, and interrupt or control the process. Finally, students will learn how proactive measures prevent attacks.
On Sunday, participating teams will test their knowledge using Facebook's Capture the Flag (CTF) gaming challenge. Friday and Saturday Cyberthon training are full.