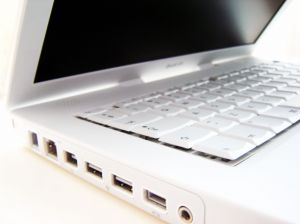 With a focus on feeding the increasingly high demand for skilled workers in the cybersecurity field, local and regional technology leaders are teaming up for a second annual CyberThon event.
Set for Jan. 22-24 at the National Flight Academy, CyberThon 2016 is hosted by the AFCEA Blue Angels Pensacola Chapter and will bring together community leaders, cyber experts and a cadre of cyber competitors from local schools to participate in real‐world cyber operations and defense sessions.
Teams of high school students will be placed in the position of newly hired IT professionals tasked as the first responders for cybersecurity threat detection and response of a small company. With mentoring and guidance from local cyber experts, teams will use security tools and defense tactics to find cybersecurity vulnerabilities and harden the IT infrastructure to prevent, mitigate and deter cyber attackers and maintain efficient system and network operations.
Approximately 45 students from high schools in Escambia and Santa Rosa counties will participate in the event, more than twice the enrollment of last year's inaugural CyberThon. In addition, more than 30 elementary school students will join the Friday opening ceremonies, tour the event venue, and take part in fun cybersecurity games and activities designed to spark interest in the cyber field.
Escambia County District 2 Commissioner Doug Underhill sees this early engagement as a key to capturing student interest: "For our kids, this is how you will break generational poverty. If you can do the job, you get the job. The industry moves so fast. There is a 16-year educational pipeline, and we have no idea what the technology will be in 16 years. Technology is measured in months."
Support from community sponsors has more than doubled as well, with over $75,000 donated toward event costs and cybersecurity education. The Escambia County Sheriff's Office led major donors with a $25,000 contribution, while other major sponsors include Surveillance and Cyber Security Solutions, LLC, Global Business Solutions, Inc., Navy Federal Credit Union, Hixardt Technologies, Inc., Gulf Power, and Northrop Grumman.
Additional funds not used for event costs will be distributed through student scholarships. Following last year's CyberThon event, the AFCEA Blue Angels Pensacola chapter awarded more than $12,000 in scholarships to graduating high school students enrolled in STEM related college programs.
In support of the Department of Homeland Security's mission statement that "Homeland Security Begins with Hometown Security," the three-day event will also include keynote addresses on cybersecurity trends and expert panel discussions. A complete event schedule is available for download on the CyberThon event page.
Military, government, and industry leaders attending include:
RADM Michael White, Commander, Naval Education and Training Command
CDR Joseph Sears, Commander, Navy Information Operations Command
Brig Gen (ret) Gregory Touhill, Deputy Assistant Secretary, Cybersecurity Operations and Programs, Department of Homeland Security
John Felker, Director, National Cybersecurity and Communications Integration Center, Department of Homeland Security
Robert Murphy, International CyberLympics Gold Medal Team Member
A major upgrade to this year's event is the acquisition of computer server equipment specifically dedicated to providing the "cyber range" on which CyberThon challenges take place.
"This is an awesome improvement, as it allows us to build upon the CyberThon scenarios each year and add functionality as cybersecurity defense continues to evolve," said Randy Ramos, president of the AFCEA Blue Angels Pensacola Chapter. "The cyber experts have been working diligently building ESXi servers, allocating storage space on a SAS, building Virtual Switches and a whole lot more."
The cyber range equipment will also continue to be available for continual student training at the Gulf Coast Cyber Range planned for launch this year at local technology firm GBSI, where Ramos is founder and CEO.
Cybersecurity continues to be a rapidly growing industry with strong demand for skilled technical workers, and Escambia County offers a wealth of training and career opportunities for interested students. Pensacola is also home to many of the leading tech firms in the region. As the leading organization for increasing technology information in the defense, homeland security and intelligence communities, AFCEA and the local Blue Angels Pensacola chapter are hosting this event.