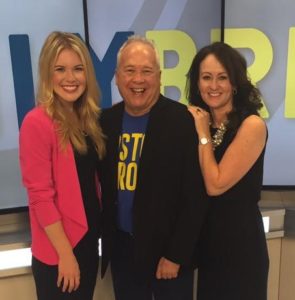 This week, I'm co-hosting with Carly "Slim" Borden "The Daily Brew" on BLAB TV.
As the picture shows I have a face for radio, not television, but my "Mr. Potato Head" good looks could come in handy on day.
This weekend the Pensacola Young Professionals held its ninth annual banquet. Outgoing president Jonathan Thompson honored his board and recognized those leaders who had stepped up this past year. Hong Tran is the 2015-16 PYP president. They also honored Rachel Gillette, who served as their executive director for six years before moving over to the Studer Community Institute.
Tomorrow we will look back at the early years of PYP and will hold a roundtable discussion with Ashley Harris, Cat Ellis and Miller Caldwell, III, who were part of the group that founded in the organization in 2006.
Watch tomorrow starting at 7 a.m.