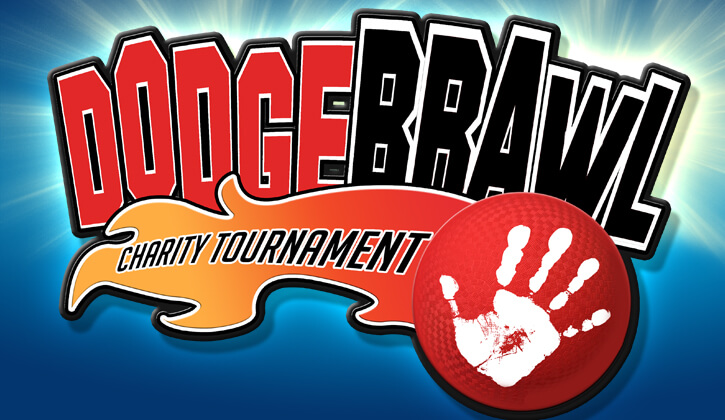 SMG at Pensacola Bay Center bringing back Dodgebrawl for the third consecutive year, on Saturday, June 24.
Dodgebrawl is a co-ed, double-elimination dodge ball tournament benefiting local Escambia and Santa Rosa County charitable organizations. Teams of six to 10 players, with the option to add two coaches, will dodge, dip and dive for the chance at winning money for the charity of their choice. Prizes will be awarded to the 1st, 2nd, and 3rd place team, as well as Best Team Name and Best Dressed Team.
Dodgebrawl provides a total of $4,500 to be given back to the local community.
Throughout the day, participants and spectators will enjoy other amenities offered at Dodgebrawl. Freshly poured beverages will be served in the Hops Lounge sponsored by Yuengling Light as well the cash bar. Dodgebrawl participants will receive four complimentary beverages from the Hops Lounge or Concession Stand. Food will be available for purchase at the concession stands and the nacho cart. Team photos can taken in the photo opt area.
Teams can register and pay online at the Dodgebrawl event page located at PensacolaBayCenter.com, Pensacola Bay Center Box Office, by phone 850-435-0800 ext. 231, or by emailing DBall@smgpcola.com. All participants will need to check-in individually on Saturday, June 24 from 9-11 a.m. At check-in, tournament participants will need to sign a release wavier and show photo ID in order to get their Hops Lounge wristband, t-shirt, and swag bag.
For team, registration, and event information, patrons can visit our Dodgebrawl event page found on PensacolaBayCenter.com. Any questions regarding the tournament or registering email DBall@smgpcola.com.
WHAT: Dodgebrawl
WHERE: Pensacola Bay Center, 201 E Gregory St.
WHEN: Saturday, June 24, 11 a.m.
COST: $30 per player/coach, open to public to attend & free for spectators
HOW: Register online at Pensacolabaycenter.com, call 850-432-0800 or email DBall@smgpcola.com by June 16, 4 p.m.