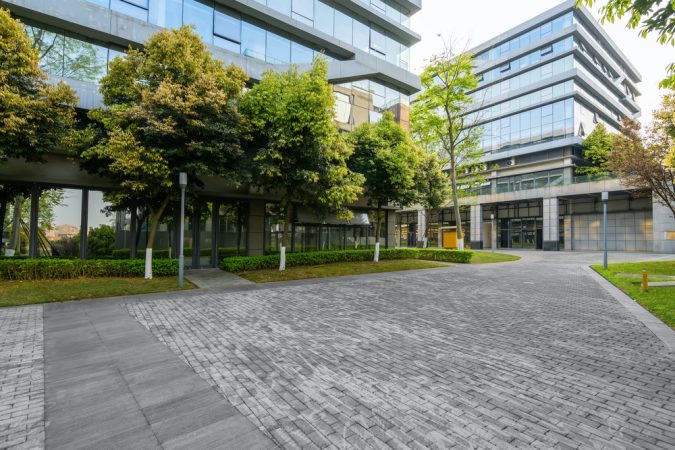 How much land should be devoted to commerce use only?
Commissioner Jeff Bergosh didn't hesitate—"The maximum available."
"It looks like we've got 537 acres left," he said. "I'm not going to waver from my position. We've already lopped off 100 acres to Navy Federal, recouped $4 million for that. We're going to lop off maybe another 100 and recoup money for that on the frontage."
Bergosh continued, "I want some amenities, of course, and I think that's a fair compromise for the people that live there. So there's another 50 to 80. And then the rest I'd like for jobs, and I'm not in a rush."
He mention the Amazon and Aldi distribution centers being built in Baldwin County and said that the county already has similar inquiries.
"There are tremendous opportunities, but if we give it all away for apartments and houses, and that company comes and says, "I needed 30 acres," and we don't have it, then we're in trouble," said Bergosh. "So a maximum amount of acreage minus what we determine what we need to sell to recuperate our investment, and the maximum I support for the commerce, for the good jobs."
Commissioner Doug Underhill voiced disappointment that the Village Plan–a design that devoted 286 acres for open space or farms, 170 acres for multi-family and low-density residential, 72 acres for commerce park and nine acres for retail and other commercial uses– was no longer being presented. The Village Plan had the most first-place votes (94) out of the 271 that answered a DPZ survey.
He suggested the board switch the question— a point made earlier by Commissioner Barry—to what the board wants move on first at the site.
Commissioner Lumon May asked FloridaWest CEO Scott Luth how many acres would that he would think would be reasonable for a commerce park.
Luth pointed out the county's commerce parks have taken 15 years are longer to develop. He said,"No one would have anticipated, within a seven-year period, that Navy Federal would've taken every bit of the Heritage Oaks Commerce Park. I wouldn't have been able to tell you that 15, 20 years ago."
He continued, "But again, if you're asking me for the long-term generational growth opportunity for this community, to make sure that we have competitive property close to I-10, then county should reserve and hold on to a significant portion of that property for future opportunities. And by significant, 200 plus acres or more of that property would not be developed during this timeframe, that you would hold on to that, to allow the markets to mature, to allow our community to mature, and to actually have property when those opportunities come down the road. So, that would be my recommendation to the board."
"Mr. Chairman, I think I do concur with Commissioner Underhill that we don't know the market and how volatile the market can be, and as Commissioner Barry has said, it's still fluid because it's still in design," said May. "So I think I agree with my counterparts. There's not an exact number. It's still fluid. Just all depends."
Commissioner Steven Barry didn't think the board could agree on an answer to DPZ's question at the meeting.
"I don't think there's going to be an answer that we're going to arrive at today," he said. "If we do look at a portion on that retail-commercial side, maintaining a flexibility on the majority of the rest of it, I think, makes sense, at least for now."
Barry expressed the concerns of several of his fellow commissioners.
"Just hypothetically, if we took action and then put the first phase out for RF—some proposals for the frontage and some number of feet deep on those. And then in three months, Scott had a proposal for 350 acres, for some huge outfit, upline or a down line provider or client or a vendor too, or a customer of Navy Federal's, or something that is some type of partner of ST from the airport, some huge development that would fit the aesthetic part of what we want out there, I think this board would take a hard look at that project."