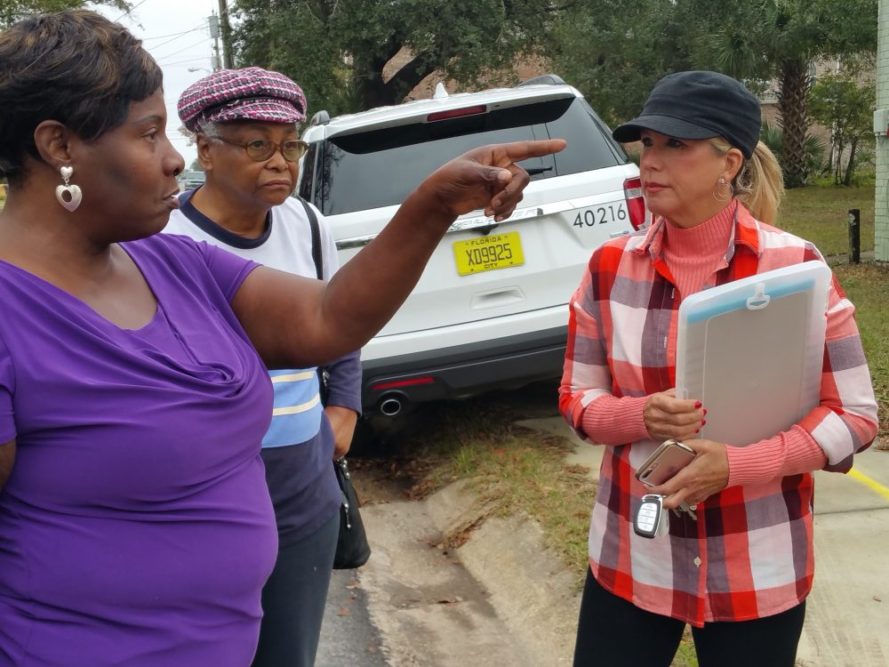 The local environmental watchdog Emerald Coastkeepers praised the efforts of Pensacola City Councilwoman Sherri Myers and Escambia County Commissioner Grover Robinson for their help in protecting the headwaters of Carpenter's Creek.
Coastkeeper Laurie Murphy explained how they helped in an email to her members:
"Your Coastkeeper was just the middleman and sales person. Laurie Murphy, with the moral support of Sherri Myers placed a contract with a down payment to secure the property with the intention of finding a legacy donor to purchase it. That legacy donor ended up being the County, under the direction of Grover Robinson and his team. Grover and Sherri understood the importance of controlling the 8.5 acres of beautiful headwater property that includes a lake and several unique beaver dams.
"Between the County's due diligence, the patience of the property owners and your Coastkeeper preventing the sale of the property to developers, the County was finally able to close on April 28, 2017.
"Emerald Coastkeeper wants to personally thank Councilwoman Sherri Myers for her foresight on the project and County Commissioner Grover Robinson and the rest of the County Commissioners who unanimously voted to purchase the land. BRAVO!
"Now this land belongs to the people forever! Live.Love.Play."
The next town hall meeting on Carpenter's Creek is May 30 at 6 p.m. at Asbury Place, N 9th Avenue.
To get to know Emerald Coastkeeper, read the Inweekly profile on her – "Emerald Coastkeepers' Sparkplug".