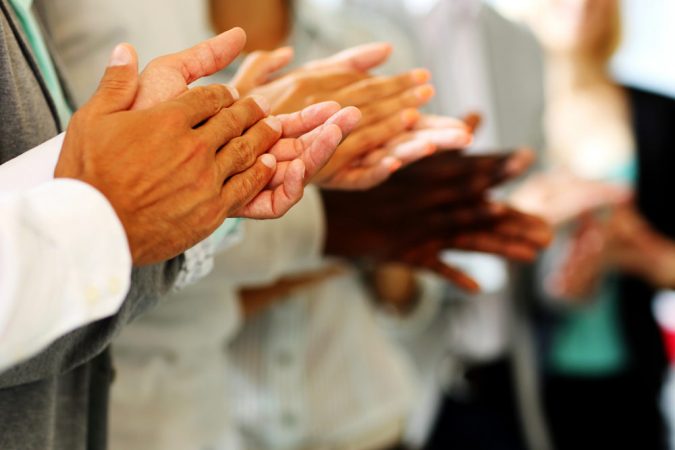 Pensacola, FL – The Escambia County Public Schools Foundation has named Jo McArthur as the Foundation's new Executive Director.  A native of Pensacola, Ms. McArthur is eager to give back to her hometown as Executive Director of the Foundation and brings many qualifications to the role.
Extensive experience with community outreach and a commitment to education will enable Ms. McArthur to contribute to the Foundation's continued growth.  "Jo will be a wonderful addition to the Foundation," said former Executive Director Kristie Kelley. "I'm excited to see her pick up where I left off and take the Foundation to the next level."
Ms. McArthur's engagement with numerous local organizations shows her dedication to the local community.  She serves on the Board of Directors for the Rotary Club of Gulf Breeze and is a 2019 graduate of Leadership Pensacola, where she continues to serve on the advisory board.  Ms. McArthur also sits on the Board of Directors for Pyramid, which provides services for adults with severe intellectual and developmental disabilities, and has served on the boards of both the United Way of West Florida and Global Corner.
Most recently, Ms. McArthur served as the Business and Industry Outreach Coordinator at Pensacola State College and Escambia County School District's Community Involvement Coordinator.  She has experience working closely with both the military and faith-based organizations, in addition to her extensive involvement with local industry and education.  Prior to moving back to Pensacola in 2013, Ms. McArthur lived in Atlanta for many years ,where she was extremely active in her community and Education Advisory Councils.
Ms. McArthur is excited to carry on her family legacy with Escambia County Schools.  "I am honored to be coming back to the Escambia County School District," she said. "As the Executive Director of the Public Schools Foundation, I will be able to utilize my community connections and experience to support my passion for education.  My family history in the School District, beginning with my grandfather, L.D. McArthur, includes almost 100 years of experience and dedication to the children of Escambia County.  I am proud and excited to be granted the opportunity to continue that legacy and take the Foundation to the next level."