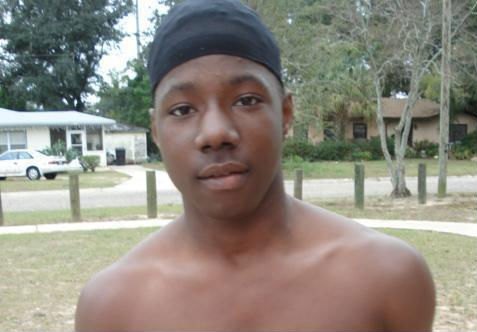 Press Release: The Escambia County Sheriff's Office is searching for a suspect in the armed robbery and shooting of a local cab driver.
Investigators are looking for Tony Montreal McClain, 17, of Pensacola. They say he is responsible for robbing and shooting a cab driver near the 1800 block of Border Street on December 2.
McClain has a warrant out for his arrest, charged with Armed Robbery and Aggravated Battery with a Deadly Weapon.
The cab driver, identified as Lynn Williams, 40, of Pensacola, suffered a nonlife threatening gunshot wound to the left side of his back after being robbed
Williams picked up McClain and two other black males from a residence near the 800 block of South Madison Drive, and drove them to the Oak Grove Mobile Home Park. After pulling into the park and stopping near Border Street, Williams was robbed at gun point of cash and personal property, he was then ordered to get out of the taxi.
Williams was ordered by one of the suspects to walk away and Williams complied, walking eastbound toward Border Street. As Williams was leaving he heard gunshots and was struck in the back by one of the fired rounds. Williams was able to run away and escape further injury.
McClain is a student at Escambia High but was not in attendance today.
Anyone with information on the whereabouts of Tony Montreal McClain should call the Escambia County Sheriff's Office at 850-436-9620 or Crime Stoppers at 850-433-STOP.