In this week's issue, "When Everything Went Black" reveals that several correctional officers smelled natural gas at the Central Booking and Detention Center the day of the explosion. The account of what actually happened on April 30 is taken from the ATF report and supporting document.
In those files, Inweekly also obtained the preliminary investigative report by State Fire Marshall that was done on May 1 hours after the explosion.
The investigator and ATF Special Agent George Bruno conducted field interviews with witnesses on the scene and did a preliminary assessment of the damaged building.
CO Conrad (no first name given) told them she had relieved day shift Officer Fairly "who told her that she smelled gas throughout the day. Fairly reportedly had opened doors and used fans to ventilate the area in an attempt to alleviate the statement."
The investigator described where he found the bodies of David Paul Weinstein and Robert Earl Simmons:
"…we entered into a small room which was later identified as a holding cell. Heavy concrete debris was scattered on the floor of the area. This access ultimately led to a large opening in the floor. From this location two bodies were visible lying on a concrete ledge near the large opening in the floor. These bodies were clothed in the green 'jump suits' commonly worn by inmates at the jail."
Victims: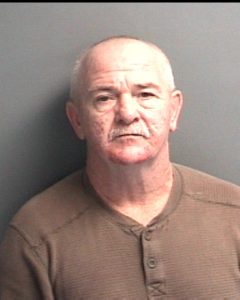 Read report – Fire Marshall Preliminary