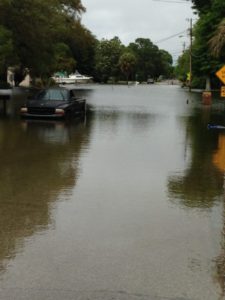 The National Weather Service has issued a flash flood warning for Escambia and Santa Rosa counties until 1:15 p.m.
Seventeen months have passed since the April 2014 floods. While this storm isn't dumping two feet of rain as it did then, it should test our stormwater modifications that have been made.
Let us know what is happening in your neighborhood. Post comments on this blog. Send us photos – rick@inweekly.net.