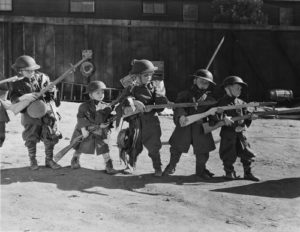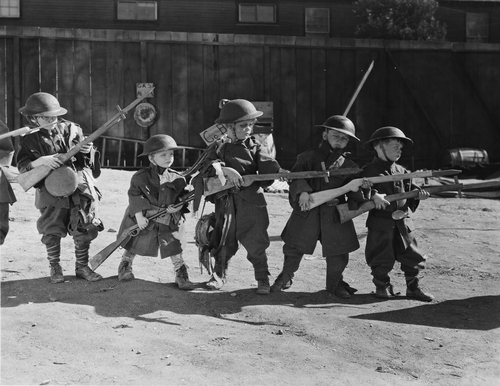 If there's one group that often gets its way at the Capitol, it's the National Rifle Association — whether that's because of ideology or the fact that lawmakers think it's unwise to anger people who own guns. And an NRA-backed proposal that was notably defeated in 2014 might be on the brink of passing this year.
The Senate Rules Committee voted 8-2 last week to send to the full Senate a bill (SB 290) that would allow people to carry guns without concealed-weapons licenses during the first 48 hours after emergency evacuation orders are given. The bill got support from three senators who last year questioned a similar proposal that died on the Senate floor.
"I think we'll be fine (this year)," said Sen. Jeff Brandes, a St. Petersburg Republican who made an impassioned but futile effort in the waning days of the 2014 session to advance the similar measure.
Last year's bill didn't include the 48-hour evacuation time frame or other new language. The changes were made at the request of the Florida Sheriffs Association, which now supports the proposal.
For their part, House lawmakers worked on a different gun bill this week — one that would allow school employees or volunteers to carry guns on campus. That measure received the backing of the House K-12 Subcommittee on a bipartisan, 10-1 vote.
Under the bill (HB 19), sponsored by Rep. Greg Steube, R-Sarasota, school superintendents could allow designated people to carry weapons on campus. Those people could be current or former law enforcement officers or current or former members of the military. They would have to pass background checks, take school-safety courses and have concealed-weapons licenses.
"It's completely up to the district and the superintendent whether they want to do it and how they want to implement it in working with their local law enforcement agencies," Steube said.
But Rep. Joe Geller of Aventura, the top Democrat on the committee, said he believed the state should trust law-enforcement agencies to handle school safety.
"I don't think an 'American Sniper' approach is the way to protect our kids," said Geller, the lone vote against the bill.
The Senate has been more hesitant about the idea. A similar measure never got a hearing 2013 and passed just one of its four committees last year. The Senate companion to Steube's bill (SB 180) hasn't been scheduled for a hearing this year. Lawmakers are also considering bills that would allow people with concealed-weapons licenses to carry firearms on college campuses.
All the gun talk has made some people nervous. Opponents held a rally this week to urge lawmakers not to add the weapons to places where students already encounter alcohol, drugs and academic pressure.
"These bills are part of a concerted effort by the gun lobby to put more guns in the hands of more people in more places, regardless of how such policies might endanger public safety," said Chryl Anderson, of Moms Demand Action for Gun Sense. "We know that alcohol and drugs and academic pressures are already a toxic mix on college campuses. Adding guns would make things worse."
But the NRA and other supporters of the bills say allowing people with concealed-weapons licenses to carry guns on campus will increase school security, pointing to incidents like a November shooting at Florida State University that injured three people.
"The recent shooting on the FSU campus and the series of rapes at the University of Florida taught us that we need to restore the rights of licensed adults to carry concealed firearms on campus for protection," NRA lobbyist Marion Hammer said in an email. "Although law enforcement does the best job they can, they can't stop a crime from happening, only the victim has a chance of actually stopping it. They should not be denied the tools to do so."
-source: The News Service of Florida