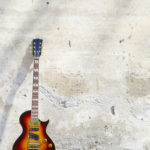 The Back on the Blocks Festival celebrates the soul of Pensacola with a culturally unique music, art, dance, books, and film fest in the Historic Belmont DeVilliers neighborhood November 11 – 15, 2014. Over 100 musicians, artists, authors, poets, film makers, and dancers will entertain festival goers during this inaugural five-day festival for locals and tourists. The festival is open to the public and begins every day at 10 am.
From the first day, festival attendees will experience working muralists and street artists; rhythm and blues, jazz, blues and many other music forms and film festival of 10 minute shorts. The festival rounds out the week with nationally known authors, a special studio performance of dance and percussion and ends with a jam session with open mic on Friday night and a block party on Saturday afternoon. All of the festival events happen in Belmont DeVilliers, a historic community known for its authentic music, diverse entertainment and culturally rich food.
"As a part of the city's Foo Foo Fest, this celebration infuses fun and food with history and education through a half dozen events that blend visual and performing arts," said Sadiqa Ali, the festival coordinator. "It's a week to welcome back people who partied in these venues and streets during the 1960s, 70s, 80s and 90s, and remind them of the greatness of the area."
From the 1960s to the 1990s, block parties where a common neighborhood theme. The local radio station, WBOP, would block off the two intersecting streets, put a sound system on a stage, and play popular dance music.
"It was a big thing," said Nee See Jones-Lutley, the owner of the Dwarf Chicken Restaurant, a prominent business in the historic community. Jones-Lutley recalled the economic and community impact of the neighborhood events. "It brought people together in a family-friendly environment," she said. Food, tee shirts, trinkets and more were sold by social and civic clubs and the area businesses reaped the benefits of attracting new customers.
The festival also has an unplanned, and highly anticipated, benefit. "That Tom Joyner, the nationally syndicated radio show disc jockey from The Tom Joyner Morning Show, will visit the historic neighborhood during the festival week as a part of the ten year celebration of Magic 106 radio station is just icing on the proverbial cake," said Ali.
Festival attendees, vendors, artists and musicians can find information about the five-day events at www.backontheblocks.com.
What: Back on the Blocks Festival
When: November 11 – 15, 2014, 10 am – 10 pm
Where: Historic Belmont DeVilliers Neighborhood. Corners of Belmont and DeVilliers Streets Info: www.backontheblocks.com
Facebook.com/backontheblocks Twitter.com/theblocksfest
Events at the Blocks Fest:
# ArtBlocks. November 11 – 14. Artists will paint murals on the Belmont Cultural Center
(the old Smith Bakery) and the DeVilliers Heritage Museum (the old Bunny Club).
Contact Brianna Sharpe, (850) 324-7931
# AuthorTalk. November 14 – 15. Authors and civil rights attorneys, Hank and Rose
Sanders, will discuss their respective books, Death of a Fat Man, and Couples of the
Struggle. Contact Georgia Blackmon, (850) 438-4882
# Beats on the Blocks. November 11 – 14. Reflective of weekends in French Quarter,
musicians and artists fill the sidewalks with their sounds and colors. On Friday night at 6
pm, a jam and open mic session begins. Contact Vivian Lamont, (850) 458-6744
# BlockParty. November 15. A celebration of music and dance happen right in the streets
with food, arts, and crafts infused with a whole lot of soul. Contact Sadiqa Ali, (850) 490-
6800
# Roots, Rhythm and Movement. November 13, 7 pm. Dancers and percussionists share a
historic and unique studio performance in the DeVilliers Heritage Museum. Contact
Eleanor Johnson, (404) 593-4494
# Soulful Shorts Film Fest. November 11 – 12, 6 pm. Independent filmmakers share their
short films in DeVilliers Square. $10 one day pass; $15 two day pass. Contact Robin Reshard, (850) 356-6921