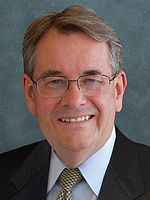 On "Pensacola Speaks" on News Talk 1370 WCOA, I asked State Senator Don Gaetz for his take on the whether the Florida Legislature will do anything on extending the Economic Development Ad Valorem Tax Exemptions (EDATE) program tied to Enterprise Zones.
He said that changing the law would be a "heavy lift."
The Enterprise Zone program expired on Dec. 31, 2015, placing in doubt the whether the property exemptions for such zones were still valid.
City and county officials hoped that Attorney General Pam Bondi would rule those projects approved for the EDATEs would be allowed to keep them. However, the Attorney General's office punted on the issue and recommended officials seek "definitive judicial resolution in this matter."
"In light of the significant tax implications and real property and development consequences related to the resolution of this matter," wrote Senior Assistant Attorney General Gerry Hammond, "the Florida Attorney General's office recommends the courts be consulted."
I asked Sen. Gaetz about the letter.
Sen. Gaetz:
I don't think Attorney General Bondi could have done anything other than what she did. She was asked if she could functionally rule that a law and an incentive that had already sunseted, could have a grandfather clause. I'm not a lawyer, but I don't think the Attorney General can just make up stanchions of financial incentives.

She did what she had to do and she said, "If you think there's a case to be made, that there's an implied or express grandfather clause here, because projects had already been conceived of, or thought about, or started, go see the Judge."
The senator said that Enterprise Zones have been criticized, including by the state's chief economist, as not really providing a strong return on investments to the taxpayers.
Sen. Gaetz:
That's the reason why they were allowed to sunset. The legislature didn't end them, it's just that they were supposed to prove themselves, and there really wasn't any strong effort.

I didn't hear from anybody who said, "This is a great thing for our economy. We need to keep these Enterprise Zones going." In fairness, if there were people who relied upon some kind of representation from the government, that they were going to get a tax abatement if they followed the law, or did this or that, then there's probably a case to be made.
He said that changing the law will not be easy.
Sen. Gaetz:
It'd be a very heavy lift. The law would have to be changed. We'd have to go back into the debate about Enterprise Zones. We'd have to find some proof that there actually was a good return on investments to the taxpayers, as opposed to providing tax relief to people who might have built the project anyway. I don't know the details on the Studer project or any of the ones you're talking about, other than what I've heard from a few folks who try to acquaint me with at least the broad scope.

It sounds to me like you need a good project with real value, but getting the legislature to go back and create a grandfather clause on something that has already sunsetted, because there was no proof that it ought to be extended, it's a heavy lift. We're going to have to work on that, and the whole northwest Florida delegation sits in the back of a Volkswagen van, we don't have to vote, so we're going to have to have the proof.