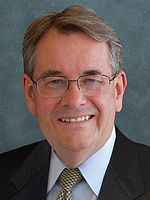 State Sen. Don Gaetz (R-Niceville) has agreed to sponsor the anti-corruption bill supported by the Gannett newspapers, which includes the Pensacola News Journal.
The senator had stopped in the Inweekly offices yesterday and was excited to hear about the initiative. His ethics bill was passed last year by the Senate, but failed to get through the House because of its abrupt adjournment. He said that he would review the proposed bill last night.
Gaetz told Florida Today this morning that he was moved by their statewide call by the Gannett newspapers and agreed to be sponsor the bill.
Read more.