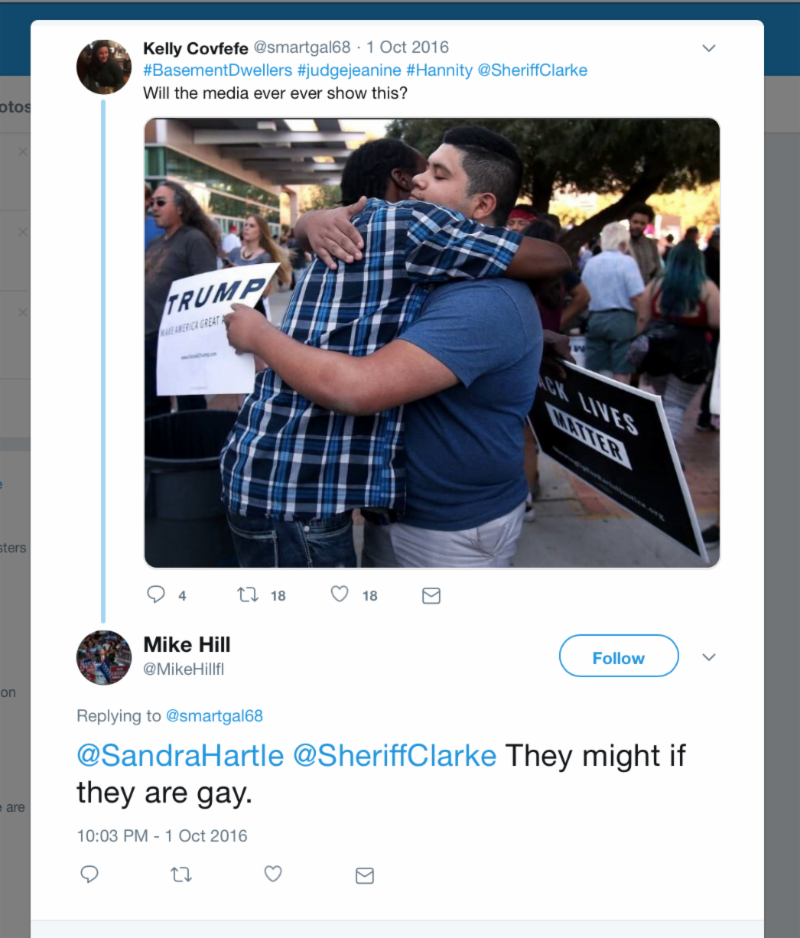 The Miami Herald reports that Gov. Ron DeSantis commented on State Rep. Mike Hill's issues with the LBGTQ community at today's Florida Cabinet meeting.
The governor said he supported House Speaker José Oliva, who called on Hill to apologize for his actions in a joint statement with Rules Chair Chris Sprowls, R-Palm Harbor.
"I trust the Speaker to take whatever action is necessary," Gov. DeSantis said.
Yesterday on local talk radio, Hill said that he would be issuing a statement, which he reiterated to the Miami Herald early this afternoon.
On News Talk 1620, Hill said, "Now, in my response, which I'm going to be releasing here pretty soon, you will see me pushing back and calling this disgusting, and a terrible thing to even suggest."
Whether Hill will actually apologize to the LGBTQ community, as called for by the Florida House leadership, remains to be seen.
Considering Hill's history of derogatory tweets regarding LGBTQ community and gays, in particular, it's doubtful.
Stay tuned.