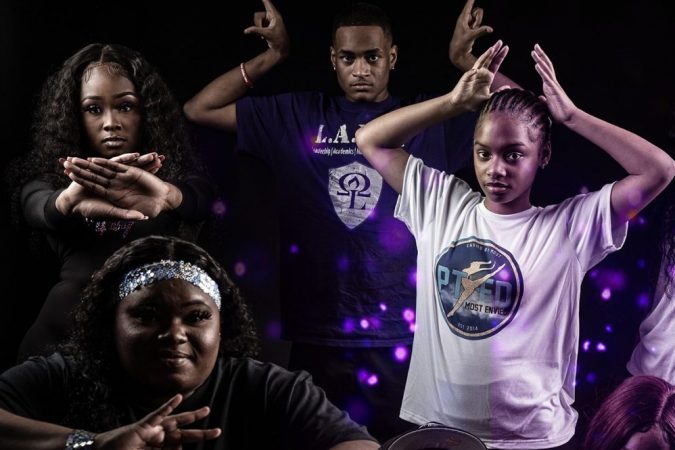 Lamplighters, Inc., Pensacola Tigers Elite Dance Team, and Redd Diamondz headline the action-packed sixth installment of Gulf Coast Omega Step/Dance Extravaganza (GCODE) The sixth annual event takes place Saturday, March 12, with a crowd-engaging showcase!
On Saturday, March 12, 2022, GCODE 6 will officially return from a 2-year hiatus due to COVID-19. The mission of GCODE is to immerse the Gulf Coast in contemporary African-American youth dancing and stepping blended with live music and visual artistry.
Attendees can expect to see step and dance performances from regionally recognized step teams, featuring Omega Lamplighters, Pensacola Tigers Elite Dance, Redd Diamonds, Dance 4 Your Life, Triple Threat Stallionettes, Pensacola Prancing Pirouettes, Triple B Dance Academy, and more.
"GCODE is not a traditional step show – it's an innovative cultural exhibition from the foundational aspects of fraternity and sorority life," says Bryan Freeman, founder, GCODE. "This is the largest event of its kind along the Gulf Coast, and we're excited to welcome guests along with amazing vendors to Pensacola this year."
In addition to the plethora of performing art happenings GCODE, guests can also enjoy "GCODE Pre-Event Pop Up Shop" showcasing art, apparel, jewelry, and craft vendors. GCODE will also host a special family-friendly afternoon event on March 12, beginning at 12:30 pm.
GCODE tickets are priced at $25 for general admission and $35 for floor seats at Pensacola High School, 500 W. Maxwell St., Pensacola, Florida. All full-price tickets will be available for purchase through any performing member or directly at GCODE850.com. The show will also include a virtual streaming ticket for $15
For more information about GCODE visit www.GCODE850.com or follow Pensacola Lamplighters on Facebook and Instagram.