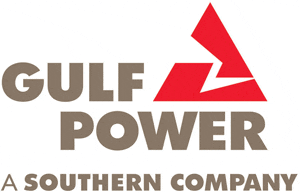 By Stephanie Sharp…
In a press conference yesterday, Bentina Terry, Vice President of External Affairs and Corporate Services, announced, effective in July, the average customer can expect to see a $10 decrease on their 1,000 kilowatt-hours power bill. This $58.5 million rate decrease is the largest reduction in the company's history.
This historic decrease, if approved by the Florida Public Service Commission, is mostly due to the continued lowering of natural gas prices. Gulf Power's fuel mix now stands at 69% natural gas and 30% coal, compared to 35% natural gas and 64% coal in 2009. The remaining 1% represents the company's renewable energy sources.
"Right now, natural gas is much cheaper than coal," said Terry. "We want to pass along these savings to our customers."
According to Terry, Gulf Power is trying to be flexible with fuel sources as prices fluctuate. With EPA regulations raising the cost of burning coal and not enough wind for consistent windmill electricity, natural gas is the way to go. However, they have no immediate plans to follow the lead of ECUA in transitioning to natural gas fleet vehicles.
This rate decrease and the higher percentage of natural gas in the fuel mix will not affect plans for the North Escambia site. The site could be used for many different types of plants and the area's energy needs will be taken into account when building that site.
"Nuclear is still on the table," said Terry.
This will be the third decrease this year and offsets the base rate increase of 20 cents that went into effect in March. Gulf Power is requesting this decrease from the Florida Public Service Commission early this year; the FPSC usually adjusts rates based on cost changes in fuel, environmental compliance and energy conservation programs.
The newly reduced rates will be comparable to prices prior to 2009. Gulf Power still encourages their customers to visit gulfpower.com to find other ways to make their homes more energy efficient save themselves money and benefit the environment.
See charts:
Gulf Power 1 1