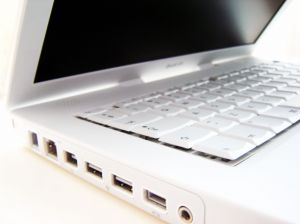 Internet trolls, cyber bullying and cyber harassment are getting more attention in the media. Oftentimes the attackers take advantage of software or online services to hide their identities from their victims.
Males victims are usually slammed with comments and posts that are either homophoic or transphobic in nature——attacking a man's sexuality. For a female victim, the cyber attacks often focus on shaming or degrading her.
Business News Daily reported in May about how an Atlanta businesswoman was targeted. Clarissa Windham-Bradstock, CEO of the Atlanta-based AnyLabTestNow, was cyber-harassed by a former vendor who posted negative comments about her and her company on web forums in an effort to damage her reputation. He created a series of fake Facebook profiles and attacked her. Read more.
Newsweek reported last week how Leandra Ramm, a mezzo-soprano by training, dealt with a cyberstalker, who used a fake profile and lived thousands of miles away in Singapore. Read How the Law Is Standing Up to Cyberstalking.
Women writers on the internet have been specifically targeted by anonymous internet "trolls."
On Monday, August 15, the female writers for the website Jezebel.com posted an open letter to the management of Gawker Media, its parent company, regarding "an ongoing problem that we here at Jezebel could no longer tolerate: horribly violent rape gifs that were consistently appearing in our comments."
For months, Jezebel said it had asked Gawker Media HQ for help with the trolling — but still the problem persisted.
"The trolling — which, in the wake of our post, spread to other sites in our network (to our colleagues: oof, really sorry about that) — has been nothing short of a nightmare. The mouth-breathing asshole or assholes behind this deserve a reluctant congrats: A+ trolling job, many headaches induced, ruined a lot of peoples' days, etc. You've given us a stunning example of just how unfathomably ugly the internet can be."
Last Friday, Gawker editor-in-chief Max Read that comments would now require approval before showing up on the sites.
Inweekly is working on a story on cyber bullying and cyber harassment. Please email if you have been the victim of an anonymous cyber stalker. We will protect identities, email addresses and other personal data of the victims. My email is rick@inweekly.net
Thanks for your help.