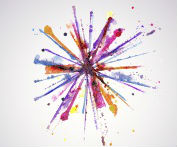 With one lawmaker touting the plan as changing the way "we embrace people with unique abilities," the Senate on Wednesday unanimously approved a measure that would help boost employment for people with disabilities.
The News Service of Florida reports the bill (SB 7022) includes a series of steps such as requiring state agencies to develop plans for promoting job opportunities for people with disabilities and requiring the Department of Management Services to put together training programs for human-resources officials and hiring managers that would support hiring people with disabilities. Also, the bill includes creating a financial literacy program for people with disabilities as a way to promote economic independence and successful employment.
"I do truly believe that what we've done here today is set the gold standard throughout the nation in how we partner with, embrace and share our economy and homes with persons with unique abilities," Senate Majority Leader Bill Galvano, R-Bradenton, said. The bill was part of a package of disability-related measures that the Senate passed.
On Monday, I interviewed on Pensacola Speaks Rusty Branch of Gulf Coast Enterprises, the largest employer of the disabled on the Southeast. He talks about this bill and the Senate legislation: