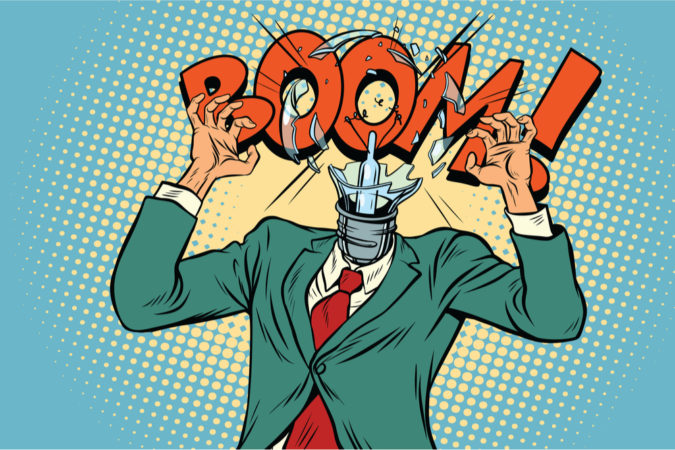 While the Escambia Board of County Commissioners and Pensacola Mayor Grover Robinson want to punt on listing any non-essential businesses that should be closed under Gov. Ron DeSantis' Safer-at-Home order,  readers are concerned about what they're seeing in the community and to whom should they report businesses that are ignoring the order.
Rick:
I want to call out a company which is claiming to be "essential" (It's not) and is keeping employees working without offering any means of protection. Whom should I contact?  –Thanks.
I've sent an email to  Commission Chairmen Steven Barry asking for direction.  Stay tuned.
---
In lieu of county press conferences
Join District 1 Commissioner Jeff Bergosh at his virtual 34th Coffee with the Commissioner Event Wednesday, April 8. The live stream will take place from 6:30 – 7:30 a.m. Guests will include Janice Gilley, Escambia County administrator, Eric Gilmore, Escambia County Emergency Manager, Dawn Rudolph, President and CEO of Ascension Sacred Heart Pensacola, and Justin Labrato, President of Ascension Medical Group.
To join, simply go to the following Facebook page at 6:30 a.m. and watch the live stream: https://www.facebook.com/CommissionerBergosh/.
---
Fiesta Postpones Annual Celebration
Fiesta Pensacola is following the CDC and statewide recommendation that organizers cancel or postpone all publicly-permitted, in-person events that consist of 10 or more people in response to the COVID-19 outbreak. Based on that recommendation, the 10-day-long Fiesta Celebration, scheduled for Wednesday, May 27-Saturday, June 6, 2020, has been postponed.
No postponement dates for these events have been confirmed but Fiesta Pensacola is actively working to reschedule for mid-July. This may too change, based on the rapidly-evolving news surrounding COVID-19.
As always, the public's safety remains our main priority. Fiesta Pensacola will continue to follow the recommended guidelines from state and federal health agencies moving forward.
For the latest updates, please visit our website at: fiestapensacola.org.
From Rick: On a sad note, this year's Mayoki court will have to diet indefinitely.
---
BY THE NUMBERS: CORONAVIRUS — MONDAY LUNCH EDITION
TALLAHASSEE — The Florida Department of Health released updated numbers Monday about the coronavirus in the state. Here are some takeaways:
— 13,324: Total number of confirmed cases.
— 974: Increase in cases from a Sunday evening count.
— 236: Deaths of Florida residents.
— 15: Increase in deaths from a Sunday evening count.
— 1,593: Florida residents hospitalized.
— 283: Cases involving residents or staff members of long-term care facilities.
— 53: Cases involving Florida residents under age 5.
— 369: Cases involving Florida residents 85 or older.
— 52: Percentage of cases involving men.
— 64: Counties with confirmed cases.
— 4,481: Cases in Miami-Dade County, the largest number in the state.
— 5: Counties with one confirmed case each (Dixie, Gulf, Hamilton, Holmes and Washington).
Source: Florida Department of Health