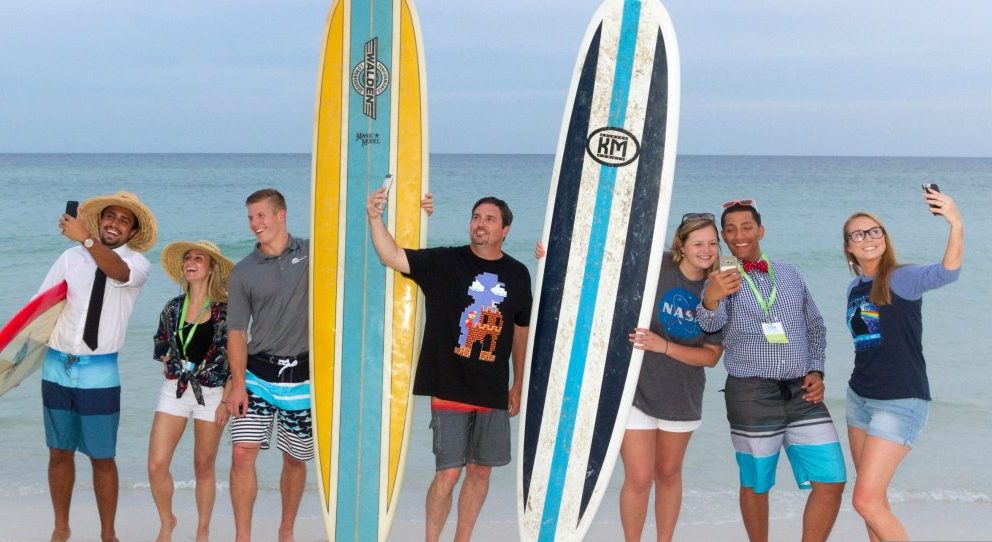 ITEN WIRED is the Gulf Coast's premier conference for executives, entrepreneurs, professionals, and educators working in technology. Don't miss this opportunity to exchange ideas and forge new collaborations around innovation, technology, and entrepreneurship. With topics including Cybersecurity, InfoSec, Martech, MedTech, and Artificial Intelligence, you'll be sure to find something inspiring. 
Special Early Bird rates have been extended through August 4th so don't wait reserve your spot and join the Geeks on the Beach October 9 -11, 2017.
 
At this year's event:
1. IGNITE ITEN. Returning this year is IGNITE® ITEN where presenters share a personal or professional tech passion using 20 slides that auto-advance every 15 seconds for a total of just five entertaining minutes.
2. Master Today's Technology, Prepare for Tomorrow's. Whether you are an executive, entrepreneur, IT professional, student, or just looking for insights into the current issues that concern information technology, the ITEN WIRED Summit is a valuable resource. There will be many networking opportunities with peers and area leaders. No matter your industry or location, you'll be sure to find interesting and engaging people and topics at this year's summit! Last year's Summit sold out, so register early.
3. ITEN WIRED Job Fair Returns. Get face to face time with some of the most reputable and fast-growing tech companies in Northwest Florida. If you're interested in talking to folks from places such as H2 Performance Consulting, Navy Federal, AppRiver, TEKsystems and CSRA about career opportunities and more, this is where you'll want to be on October 9th! Come check out what these companies have to say and offer. It is a great place to make some personal connections in the industry, and a chance to make a memorable impression on the talent-seekers from many wonderful local businesses! The job fair is sponsored by H2 Performance Consulting and open to the public.
4. Sponsorship Opportunities. Looking to get involved in the summit, but want to stay more "behind-the-scenes?" Then consider becoming an official sponsor of ITEN WIRED 2017. It is a great way to promote your business or organization. For more information on the sponsorship options this year, please contact sponsor@itenwired.com! 
Contact: Email info@itenwired.com or call 850.972.8458. 
###
ITEN WIRED is co-hosted by IT Gulf Coast and FloridaWest. The annual summit provides networking and learning opportunities for executives, entrepreneurs, technology professionals and academia to foster local economic development efforts surrounding innovation, technology, and entrepreneurship.
The Information Technology Association of the Gulf Coast is a not-for-profit organization. The group's goal is to create educational and networking opportunities for members and to foster the growth of the technology industry and entrepreneurship in the gulf coast region. Please visit ITGulfCoast.org for more information and to get involved.
FloridaWest Economic Development Alliance is the economic development organization located in Pensacola, Florida wholly dedicated to advancing the economic health and vitality of our region. Please visit FloridaWesteda.com for more information.