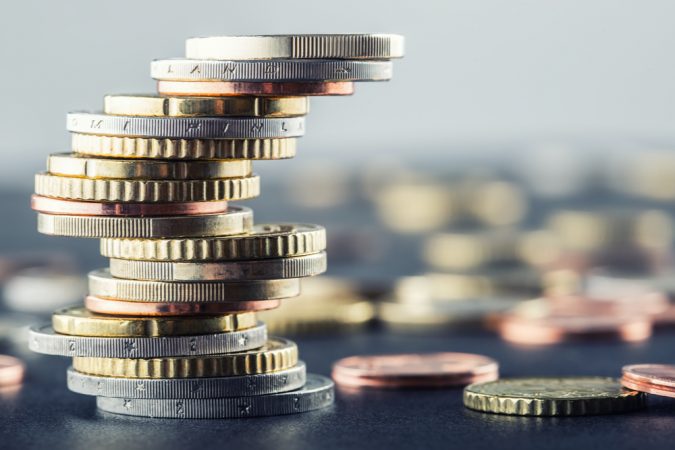 By Jim Turner and Jim Saunders, The News Service of Florida
TALLAHASSEE — House and Senate negotiators Tuesday began narrowing budget differences, with agreement on issues such as a minimum-wage proposal, spending on a new elections investigation office and revamping pay in the Department of Corrections.
But gaps remained as several conference committees face a Thursday deadline to agree on spending details. Issues that remain unresolved Thursday will go to House Appropriations Chairman Jay Trumbull, R-Panama City, and Senate Appropriations Chairwoman Kelli Stargel, R-Lakeland, for additional negotiations.
"We tried to make some headway on our differences, predominantly focusing our attention on department issues," House Infrastructure & Tourism Appropriations Chairman Jayer Williamson, R-Pace, said after an initial set of conference committee meetings Tuesday morning.
The House went into negotiations with a $105.3 billion budget proposal, while the Senate's proposal was at $108.6 billion. Both would be record amounts, as the state is flush with federal stimulus money and higher-than-expected sales tax revenues.
Now it's a matter of where or how to spread the money as lawmakers work to pass a budget before the scheduled March 11 end of the regular legislative session.
As an example of the types of differences, the House has agreed to spend $50 million on the tourism-marketing agency Visit Florida, the same amount as in the current year. But the Senate wants that amount on a "recurring" basis, which could make it more permanent.
Also, the Senate has pitched spending $209.5 million for the State Housing Initiatives Partnership program and an additional $128.25 million for other affordable housing programs. The House proposed $286.1 million that would only go to the so-called SHIP program.
The House's first budget offer, meanwhile, would remove funding for the Job Growth Grant Fund program, which provides infrastructure and job-training money that Gov. Ron DeSantis can use at his discretion. The Senate budget also didn't include funding for the program, while DeSantis has asked for $100 million.
The House and Senate also have agreed to spend $1.159 million to establish an Office of Elections Crimes and Security in the Department of State. DeSantis has made a priority of creating the office, though he sought more money for it. Lawmakers also would need to pass a separate bill (HB 7061 or SB 524) to create the office.
The House budget offer maintained $20 million for a law enforcement recruitment bonus program also sought by DeSantis. While the Senate's budget proposal didn't list money for the program, the Senate Appropriations Committee on Monday picked up a House bill (HB 3) that would lead to spending the $20 million for recruitment efforts.
As he opened negotiations on the health and human services budget, House Health Care Appropriations Chairman Bryan Avila, R-Miami Springs, said the House has agreed to a $15-an-hour minimum wage proposal that has been a priority of Senate President Wilton Simpson, R-Trilby.
Simpson has called for boosting minimum wages to $15 an hour for various types of jobs, including for health-care workers in the Medicaid program. A 2020 constitutional amendment requires a gradual increase of the state's minimum wage, with it hitting $15 an hour on Sept. 30, 2026.
In a Feb. 17 statement, Simpson said the Senate was "investing $1 billion to ensure the Floridians who either work for the state or contract with the state, and spend each day educating, protecting and caring for others in our communities earn at least $15 per hour. I am thrilled to see the Senate lead the charge to implement a $15 per hour wage for those who serve the public, from our cafeteria workers to those who care for our elderly, well in advance of the constitutional deadline."
The two chambers have agreed to spending $78 million to realign base salaries within the Department of Corrections, but remained $20 million apart in private prison funding.
Senate Criminal and Civil Justice Appropriations Chairman Keith Perry, R-Gainesville, said talks appear headed "in the right direction," with the state getting at least one new prison, rather than the two sought by the Senate, with a new hospital for inmates.
"We have an aging population in the prisons. So we have to do something on the medical side," Perry said. "The conditions, it's not just they're old and antiquated, they're unsafe. They're unsafe for the inmates. They're unsafe for corrections officers. So, having a facility that's designed to be safer, more efficiently used, we're going to get that done. I don't know if we'll get two of them, but we'll get one."