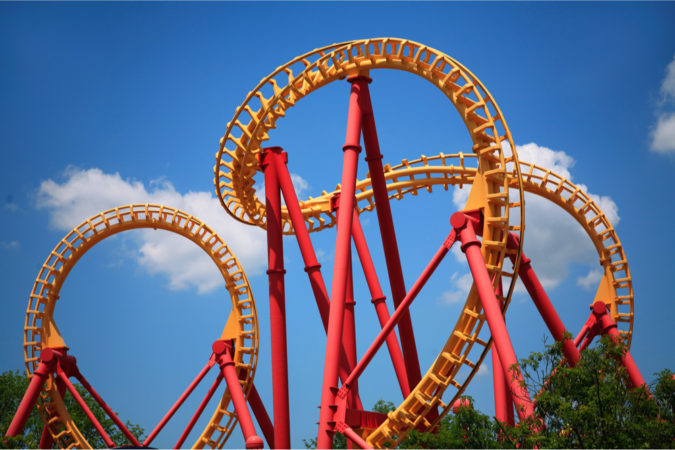 Florida has 3,286 new COVID cases, and Escambia County has 42 new cases for June 22*.  Seven of the new cases in the county are associated with local nursing homes, and all of the new cases are Florida residents.  The median age for the new cases is 28, and the positivity rate is 8.3% for 506 test results.
On May 22, DOH Escambia reported only five new cases and a positivity rate of 0.5% for 1,072 test results – so more testing isn't why the county's numbers are increasing.
The June 22 daily total and positivity rate for Escambia are the second highest of the past two weeks. Only Friday, June 19 was higher with 44 new cases and 9.1% positivity. The only other time Escambia topped 40 – was May 2 with 49 cases (13.7% positives out of 357 test results).
The daily percentage of ER visits that mentioned shortness of breath edged past 10% – the highest since mid-April. Hospitalizations increased by five patients – from 75 on June 21 to 80 on June 22.
Escambia County also had two more deaths, bringing the total to 43.  The county has had 10 deaths in June and hospitalizations are up by 16 patients for the month.
One more stat:  For the month of May, Escambia had  222 new cases among Florida residents.  For the first 22 days of June, the county has had 336. Escambia County will likely surpass the April total of 348 cases among its residents tomorrow.
Duval County – site of the 2020 GOP convention – reported 131 new cases, the fifth consecutive three-digit day. The county had six more hospitalizations and two more deaths. Four of the new cases were associated with nursing homes. The positivity rate for June 22 is 8.9%. The median age for the new cases is 32.
*Note: The state is now identifying report as "Date through June 22, 2020 verified as of June 23, 2020."
| | | | |
| --- | --- | --- | --- |
| | 6/22/20 | 6/23/20 | Increase |
| Total Cases | 100217 | 103503 | 3286 |
| Florida Residents | 98047 | 101303 | 3256 |
| Non-Fla. | 2170 | 2200 | 30 |
| Deaths | 3173 | 3238 | 65 |
| | | | |
| Escambia | 1202 | 1244 | 42 |
| Okaloosa | 421 | 436 | 15 |
| Santa Rosa | 350 | 355 | 5 |