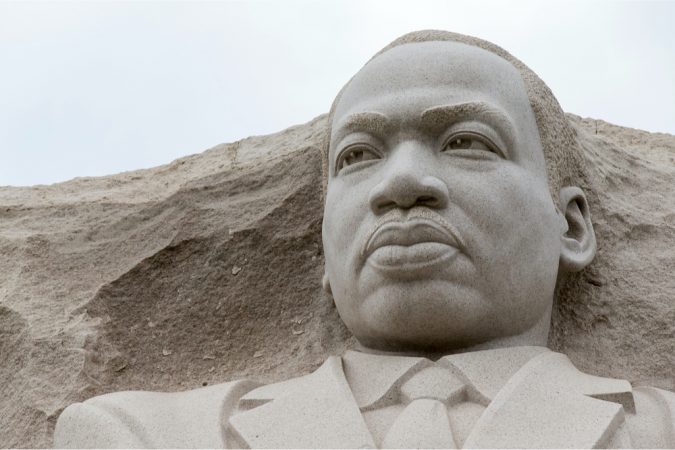 Despite a raging pandemic, a difficult hurricane recovery, and simmering political unrest, the Living the Dream Pensacola committee announced this week that the decade-long tradition of honoring local heroes and spotlighting causes would not be cancelled, just shifted online.
The event, emceed by WEAR-TV's Sue Straughn, will be hosted on Facebook Live at 11 a.m. on today — Martin Luther King Jr. Day. The event is accessible from any page or post on the Living the Dream Pensacola Facebook page. The direct link to participate is here: https://fb.me/e/5VgV8nQ6B
The hour-long event is open to all residents free of charge, which is a departure from the usual ticketed gala that attracts 500+ paid attendees each year as a fundraiser for the work of Southern Youth Service Association, a local nonprofit that serves as a lifeline for more than a thousand inner city youth and their families.
"We're grateful for our dedicated sponsors like Troy and Ashley Rafferty, Quint and Rishy Studer and so many others for making this online program possible," said Living the Dream co-Founder Commissioner Lumon May. "Our corporate partners generously stepped up and encouraged the committee to move forward with the event at such an important time for our community. More than ever, living the Dream bears great significance for our community and we are pleased that Monday we will be able, once again, to honor such a distinguished group of community leaders.
Covid-19 forced the Martin Luther King Jr. Day parade to be cancelled and many families are stuck at home. This program is a designed to educate and inspire while highlighting the life and work of ten local "heroes."
2021 Living the Dream Honorees:
Coach Raymond Palmer
Harold Dawson
Sena Maddison
Fred Gant, Esq
Michelle Grier-Hall, MD
Walker Wilson
Lisa Savage
Donna Curry, Ph.D.
Jesse and Dannie Sangfield
Mike Papantonio
In addition to the MLK Day event, the Living the Dream committee has announced a series of new initiatives, including a video series, podcast, and publishing plan to engage the community in continued discussions about the data and issues brought forward by the recent CivicCon report.