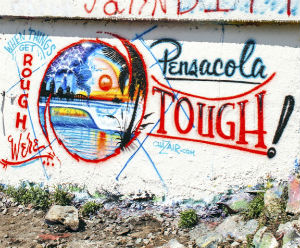 UNITED WAY REFERRING VOLUNTEER GROUPS TO COMMUNITY PARTNERS
HELPING WITH FLOOD RELIEF EFFORTS
Pensacola, Fla. – May 8, 2014
As our community begins rebuilding and recovering from last week's devastating flood, United Way of Escambia County is receiving calls from compassionate volunteers who are ready to help those in need. United Way is currently directing callers to the following organizations serving flood victims:
Operation Blessing
Where: Brownsville Assembly of God, 3100 W. Desoto St., Pensacola, FL 32505
When: Arrive at 8:00am to register and receive an orientation at 8:30am. The volunteer work crews will be in the field from 9:15am-4:30pm, Monday-Saturday.
Contact: You can also call to sign up at (757) 284-9183.
Details: Must be at least 18 years old.
American Red Cross
Where: 222 N. Baylen Street, Pensacola, FL 32502
Contact: LaDonna Spivey at ladonna.spivey@redcross.org.
Details: Include the days and times you are available.
Florida Baptist Disaster Relief Ministries
Hillcrest Baptist Church
Where: Heritage Hall, 800 East Nine Mile Rd, Pensacola, FL 32514
When: 8am-8pm
Contact: (850) 361-4717
National Association of Christian Churches
Where: New Faith Missionary Baptist Church, 223 Massachusetts Ave., Pensacola, FL 32505
When: May 9-11, 8am-5:30pm
Contact: Pastor Jose Ortega at 214-537-9627
What: Volunteers are needed to help with seven to eight projects with residents' homes including laying sheetrock and gutting out. All equipment and supplies are provided.
Head Start/Community Action Program Committee
Where: Gibson Head Start Center, 710 North C Street, Pensacola 32501 (Located on Cervantes between C and B streets)
When: Wednesday, May 14 and Tuesday, May 20 from 8am-5pm.
What: Debris cleanup.
Contact: Sarah Sutton by email at s.gillette@capc-pensacola.org or Monday-Friday from 8am-3pm at 850.432.2992 ext 438.
Details: Some equipment will be available; however, if you have your own rakes, clippers or gloves please bring them.
Individuals seeking recovery assistance are asked to dial 2-1-1 for information and resource referrals. United Way's 2-1-1 specialists are capturing victim needs in a database that is being shared with the Emergency Operations Center and local providers who are serving victims. This confidential collection of victim information is shared with FEMA to create an accurate reflection of victim needs and the flood's impact. It is also shared with organizations that are helping to serve victims.
As volunteer needs continue to surface over the coming weeks, United Way will update the community and direct volunteer groups to organizations that are helping to meet those needs.
United Way encourages residents who would like to give financially, to donate now at www.helpNWFLrecover.org. Donations secured will be divided using the level of impact determined by Federal Emergency Management Agency's (FEMA) assessment of loss and impact. Funds will be disbursed by Northwest Florida's United Ways to their local communities.
For more information on United Way's involvement in flood recovery efforts, please call 850.434.3157 or visit www.unitedwayescambia.org.