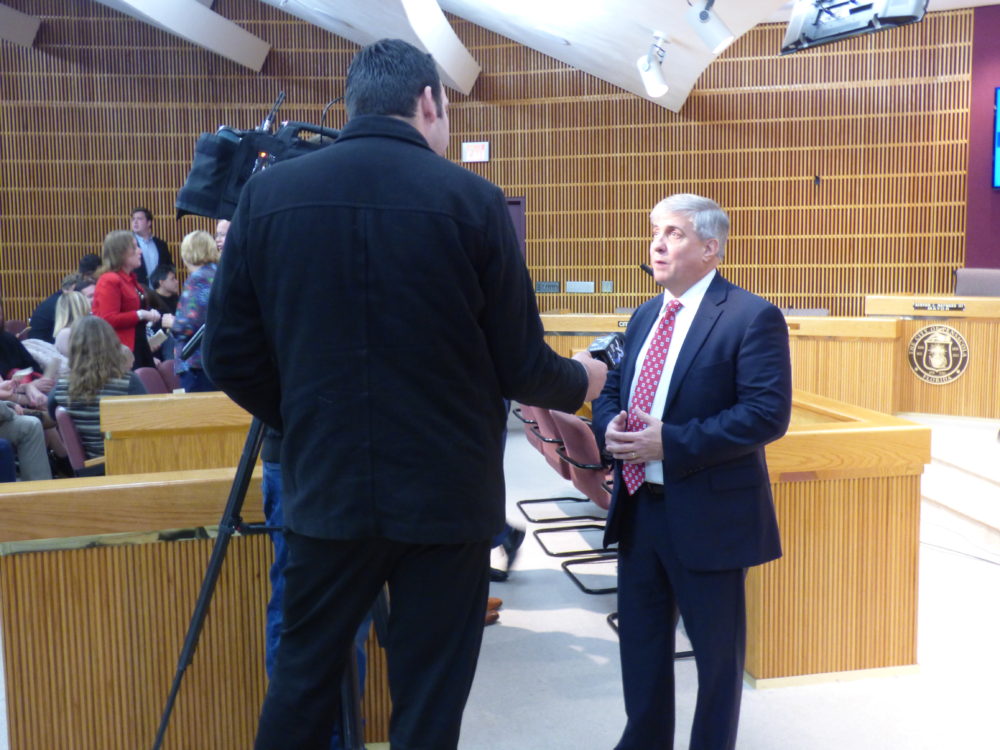 Pensacola Mayor Grover Robinson has invited the media to join him for "Monday's with the Mayor." Starting Monday, Dec. 3, Robinson will begin holding weekly hour-long press conferences to make announcements, provide updates, and answer questions from the media.
WHO: Mayor Grover Robinson
WHAT: Monday's with the Mayor Weekly Press Conference
WHEN: Starting Dec. 3, and every Monday from 9:30-10:30 a.m.
WHERE: Pensacola City Hall, 222 W Main St., Whibbs Conference Room (First Floor)
The press conferences will also be live-streamed each week from Mayor Grover Robinson's Facebook Page.
Former Mayor Ashton Hayward's last "Morning with the Mayor" with the media was in January 2014. He started the press conferences in October 2014, announcing he would do them weekly, but he only held three. Can Mayor Robinson beat Hayward's record?